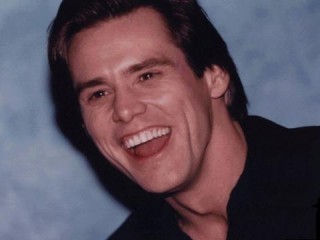 Jim Carrey
Date of birth : 1962-01-17
Date of death : -
Birthplace : Newmarket, Ontario, Canada
Nationality : Canadian-American
Category : Arts and Entertainment
Last modified : 2010-04-13
James Eugene "Jim" Carrey is a Canadian-American actor and comedian. Carrey began stand-up comedy in 1979 while under the management of Leatrice Spevack, performing at Yuk Yuk's in Toronto, Ontario. After becoming a major hit in 1981 he began working at The Comedy Store in Los Angeles where he was soon noticed by comedian Rodney Dangerfield, who immediately signed him to open his tour performances. Carrey soon became interested in film and television, and after developing a close friendship with comedian Damon Wayans landed a role in his brothers sketch comedy hit, In Living Color in which he portrayed various characters during 1990. Having not had much success in television movies and several low budget films, Carrey was soon cast as the title character in Ace Ventura: Pet Detective which premiered in February, 1994 making $159,537,178 domestically and over $400 million worldwide. Despite mixed reviews, this film has been considered the pinnacle of his film career and stardom. The film even spawned a sequel, Ace Ventura: When Nature Calls (1995), in which he reprised the role of Ventura. These higher-profile roles eventually led to his being cast as Stanley Ipkiss in The Mask (1994) for which he gained a Golden Globe Award nomination for Best Actor in Motion Picture Musical or Comedy, and as Lloyd Christmas in the cult[citation needed] comedy film, Dumb and Dumber (1994).

Between 1996 and 1999, Carrey continued to build on his success after earning lead roles in several highly successful films including The Cable Guy (1996), Liar Liar (1997), in which he was nominated for another Golden Globe Award for Best Actor - Motion Picture Musical or Comedy and in the critically acclaimed films The Truman Show and Man on the Moon, in 1998 and 1999, respectively. Both films earned Carrey two Golden Globe awards, the Golden Globe Award for Best Actor - Motion Picture Drama and the Golden Globe Award for Best Actor - Motion Picture Musical or Comedy. Since earning the two Golden Globe awards, the only two in his three decade career, Carrey continued to star in highly acclaimed comedy films, including How the Grinch Stole Christmas (2000) where he played the title character, Bruce Almighty (2003), where he portrayed the role of unlucky TV reporter Bruce Nolan, Lemony Snicket's A Series of Unfortunate Events (2004), Fun with Dick and Jane (2005) and Yes Man (2008). Carrey has also taken on more serious roles including Joel Barish in Eternal Sunshine of the Spotless Mind (2004) alongside Kate Winslet and Kirsten Dunst which earned him another Golden Globe nomination, and Steven Jay Russell in I Love You Phillip Morris (2010) alongside Ewan McGregor.

Carrey has been married twice, first to former actress and Comedy Store waitress Melissa Womer, with whom he has a daughter, Jane Erin Carrey. They were married on March 28, 1987, and were officially divorced in late 1995. After his separation from Womer in 1994, Carrey began dating his Dumb and Dumber co-star Lauren Holly. They were married on September 23, 1996; the marriage lasted less than a year. Carrey dated actress Renée Zellweger, whom he met on the set of Me, Myself & Irene, but their relationship ended in a broken engagement in December 2000.

In the May 2006 issue of Playboy Magazine, it was mentioned that he has dated model Anine Bing. In December 2005, Carrey began dating actress/model Jenny McCarthy. The pair have since denied engagement rumors. They did not make their relationship public until June 2006. She announced on The Ellen DeGeneres Show on April 2, 2008 that the two are now living together, but have no plans to marry, as they do not need a "piece of paper."

Carrey has a chipped tooth; for his role in Dumb and Dumber, he simply removed the tooth cap.

He attended a Presbyterian Church with his family in the early 1990s. He is a fan of death metal band Cannibal Corpse, who made a cameo appearance in Ace Ventura, at his request for the band to be featured in the film. Carrey received U.S. citizenship on October 7, 2004, and now maintains dual citizenship of the U.S. and his native Canada, where he has had a star on Canada's Walk of Fame in Toronto since 1998.

He went public about his bouts with depression in a November 2004 interview on 60 Minutes. Carrey has made calls to the public, by way of Internet videos, to try to bring attention to the political repression in Burma, especially of Nobel Prize winner Aung San Suu Kyi, whom he describes as a personal hero.

Together with Jenny McCarthy Carrey is a prominent spokesperson and activist for the Generation Rescue foundation. He believes that autism and related disorders are caused by vaccination.

In Los Angeles on February 27th, 2010, Carrey announced from his Twitter that he had become a grandfather when his 22-year-old daughter, Jane, gave birth to her first child with rocker husband Alex Santana, who performs in the band Blood Money under the stage name Nitro.

On April 6th, 2010, he announced through his Twitter that he and Jenny McCarthy had ended their relationship after five years together.

View the full website biography of Jim Carrey.