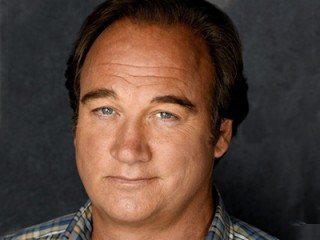 Jim Belushi
Date of birth : 1954-06-15
Date of death : -
Birthplace : Chicago, Illinois, U.S.
Nationality : American
Category : Arts and Entertainment
Last modified : 2011-06-15
Jim Belushi is an American actor, comedian and musician. He is best known for his title role of James "Jim" Orenthal on the American sitcom According to Jim. He is the younger brother of the late comic actor John Belushi.

Prior to his first television appearances, the Chicago-born actor earned a degree in Speech and Theater, and worked on-stage in The Pirates of Penzance and True West. Like John, Jim joined the notorious Second City improvisational comedy group. He also began making regular guest appearances on Saturday Night Live, where his brother became famous in the mid-'70s.

Making his feature-film debut playing James Caan's calm partner in 1981's Thief, Belushi began acting under John Landis (who also directed his brother) in Trading Places (1983). He continued playing supporting roles and occasional leads -- most notably in Oliver Stone's Salvador with James Woods in 1986 -- but his big break came when he played a bad cop in 1988's Red Heat with Arnold Schwarzenegger. He was equally popular in K-9 the following year. Although his subsequent films were not as successful, Belushi continued to grow as a dramatic actor. In 2001, Belushi began headlining the successful ABC sitcom According to Jim.

In 2003, Belushi and Dan Aykroyd released the album Have Love, Will Travel and participated in an accompanying tour. He also performs at various venues nationwide as Zee Blues in an updated version of The Blues Brothers. He released his first book, Real Men Don't Apologize, in May 2006.

Recently, Belushi was a narrator of an NFL offensive linemen commercial. Belushi also introduced the starting lineups for the University of Illinois football team during ABC's telecast of the 2008 Rose Bowl.

Belushi started to grow interest in his ancestry in Albania. During his visit to Tirana on November 11, 2008, Belushi received the order Honor of the Nation from the President of Albania, H.E. Bamir Topi. On October 10, 2009, he finally received the Albanian citizenship.

Belushi appeared in MC Hammer's video "Too Legit to Quit" in 1991 (in the extended full-length version). He also hosted a celebration rally for the Chicago Cubs playoff series in Chicago prior to the 2008 World Series. Steve Dahl has dubbed him "The Funniest Living Belushi."

In 2010, Belushi was cast in a pilot for CBS called The Defenders a series about defense lawyers. The one-hour series premiered on September 22, 2010. In two episodes in 2011, Belushi was paired with Blues Brothers partner Dan Aykroyd.

In 2011 Belushi was cast as corrupt business man Harry Brock in Born Yesterday, which opened on Broadway in late April.

View the full website biography of Jim Belushi.