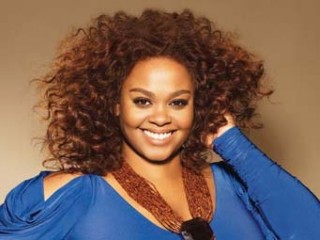 Jill Scott
Date of birth : 1972-04-04
Date of death : -
Birthplace : Philadelphia, Pennsylvania, U.S.
Nationality : American
Category : Arts and Entertainment
Last modified : 2011-06-20
Jill Scott is an American soul and R&B singer-songwriter, poet, and actress. In 2007, Scott made her cinematic debut in the films Hounddog (as Big Mama Thornton) and in Tyler Perry's feature film, Why Did I Get Married? That year, her third studio album, The Real Thing: Words and Sounds Vol. 3, was released on September 25, 2007. She has won three Grammy Awards. She also appeared in the lead role of the BBC/HBO series The No. 1 Ladies' Detective Agency.


Jill grew up an only child in the North Philadelphia neighborhood of Philadelphia, Pennsylvania and was raised by her mother, Joyce Scott, and her grandmother. She indicated in an interview with Jet Magazine that she had a happy childhood and was "very much a loved child". Scott attended the Philadelphia High School for Girls and after graduating, attended Temple University while simultaneously working two jobs. She studied secondary education for three years and had planned on becoming a high school English teacher, but after spending time as a teacher's aide, Scott became disillusioned with the teaching profession and dropped out of school.

Prior to her breakthrough in the music industry, Scott worked at a variety of jobs, including a number of retail positions and stints at a construction site and an ice cream parlor. She remains close to her mother and grandmother, nicknamed Blue Babe, and currently resides in Mount Laurel Township, New Jersey.

Music career

Scott began her performing career as a spoken word artist, appearing at live poetry readings to perform her work. She was eventually discovered by Amir "QuestLove" Thompson of The Roots. QuestLove invited her to join the band in the studio, and the collaboration resulted in a co-writing credit for Scott for the song, "You Got Me." In 2000, Erykah Badu and The Roots won the Grammy for best rap performance by a duo or group for "You Got Me",and Scott debuted as an artist during a Roots live show, filling in for Badu and providing her own variation on the song. Subsequently, Scott collaborated with Eric Benet, Will Smith, and Common, and broadened her performing experience by touring Canada in a production of the Broadway musical Rent.

Scott was the first artist signed to Steve McKeever's 'Hidden Beach Recordings' label. Her debut album, Who Is Jill Scott? Words and Sounds Vol. 1 was released in 2000. She experienced some chart success and notice with the single "A Long Walk", which eventually earned her a Grammy nomination in early 2003 for Best Female Vocal Performance. Scott lost that award, but won a 2005 Grammy for Best Urban/Alternative R&B Performance for "Cross My Mind." The live album, Experience: Jill Scott 826+, was released November 2001. Scott's second full-length album, Beautifully Human: Words and Sounds Vol. 2, followed in 2004.

Scott continues to write poetry; a compilation volume of her poems, The Moments, The Minutes, The Hours, was published and released by St. Martin's Press in April 2005. In early 2007 Scott was featured on the George Benson & Al Jarreau collaboration "God Bless The Child", which earned Scott her second Grammy award, Best Traditional R&B Vocal Performance, at the 2007 Grammy Awards ceremony. Scott shared the win with Benson & Jarreau. Recently, Scott was prominently featured on hip-hop artist Lupe Fiasco's 2006 single "Daydreaming" which won a 2008 Grammy for Best Urban/Alternative Performance and also appeared on a new Scott collection called Collaborations on January 30, 2007.

The Collaborations collection served as "an appetizer" for her next studio album, The Real Thing: Words and Sounds Vol. 3 released , 2007. A clip of the title track was released on a bonus disc from Hidden Beach Records and included with Collaborations. The lead single "Hate on Me", gained airplay in May 2007 with a video released in mid-July. In advance of the album's release, Hidden Beach released a 17-minute album sampler through their forums. Interspersed between the dozen songs previewed on the sampler was a personal explanation from Jill for the inspiration behind some of her songs.

Other appearances and song-writing

Her live performance in 2004 with members of The Roots, which also includes a joint performance with Erykah Badu, is featured in Dave Chappelle's 2006 concert film, Dave Chappelle's Block Party. UK dance duo Goldtrix covered Scott's song "It's Love", re-naming it "It's Love (Trippin')" with singer Andrea Brown taking over vocal duties. The song became a top ten hit in the UK, peaking at number six. "It's Love (Trippin')" was also covered by South West Beats (Featuring Claudia Patrice) in 2008.

The song Golden is featured in a R&B themed radio station in the Rockstar Games video game Grand Theft Auto IV.

Film and television

On the advice of her good friend, director Ozzie Jones, she began pursuing a career in acting in 2000. She joined a fellowship at a theater company in Philadelphia. For two years, she took small, menial, jobs in exchange for acting lessons.

In 2004, Scott expanded her resume by appearing in several episodes of season four of UPN's Girlfriends, playing Donna, a love interest to main character, William Dent. She also appeared in the Showtime movie Cavedwellers, starring Kevin Bacon and Kyra Sedgwick,

In 2007, Scott appeared in Hounddog (as Big Mama Thornton) and in Tyler Perry's movie, Why Did I Get Married?

In 2008, Scott appeared as Precious Ramotswe in Anthony Minghella?s film adaption of Alexander McCall Smith's series of books The No. 1 Ladies' Detective Agency playing a detective. Scott then filmed additional episodes for the series in Botswana in late 2008, co-funded by the BBC and HBO, which was broadcast as a seven part series on BBC1 in March 2009; and on HBO, which debuted March 29, 2009.

Jill will reprise her role as Sheila in the sequel to Why Did I Get Married? (2007). The movie is set to shoot in August for an April 2, 2010 release.

Personal life

Jill Scott and longtime boyfriend Lyzel Williams, a graphic artist and DJ, were married in the fall of 2001 in a private Hawaiian ceremony during a vacation. The couple had dated for seven years before they wed. Scott wrote and recorded the song "He Loves Me (Lyzel in E Flat)" about Williams. After six years of marriage Scott and Williams divorced in 2007.

On , 2008, at a concert in New York's Carnegie Hall, Scott shared a long on-stage kiss with her drummer, Lil' John Roberts; the couple then told the audience that they were engaged. They had expected their first child on April 25, 2009 but the baby boy, named Jett Hamilton Roberts, arrived five days earlier on April 20, 2009. On June 23, 2009, Jill announced that she and Roberts had broken up, with Jill breaking the news to Essence. Despite the break-up, Jill hopes for both parents to have an active part in their child's upbringing, stating that "We definitely love our son and we are co-parenting and working on being friends. It is what it is. I have a lot of support, so I want for nothing as far as that?s concerned."

View the full website biography of Jill Scott.