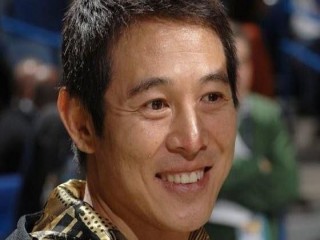 Jet Li
Date of birth : 1963-04-26
Date of death : -
Birthplace : Beijing, China
Nationality : Chinese
Category : Arts and Entertainment
Last modified : 2011-09-02
Jet Li is a Chinese martial artist, actor, film producer, wushu champion, and international film star who was born in Beijing, and has taken up Singaporean citizenship in 2009.

After three years of intensive training with Wu Bin, Li won his first national championship for the Beijing Wushu Team. After retiring from wushu at age 17, he went on to win great acclaim in China as an actor making his debut with the film Shaolin Temple (1982). He went on to star in many critically acclaimed martial arts epic films, most notably the Once Upon A Time In China series, in which he portrayed folk hero Wong Fei-hung.

Li's first role in a Hollywood film was as a villain in Lethal Weapon 4 (1998), but his first Hollywood film leading role was in Romeo Must Die (2000). He has gone on to star in many Hollywood action films, most recently co-starring in The Expendables (2010) with Sylvester Stallone, in The Forbidden Kingdom (2008) with Jackie Chan, and as the title character villain in The Mummy: Tomb Of The Dragon Emperor (2008) opposite Brendan Fraser. He also appeared in the Hong Kong film Ocean Heaven (2010), directed and written by Xue Xiaolu.

Jet Li was Wushu (a martial art) national champion in China several times.

Considering US box office statistics, the most successful Jet Li film as of August 2010 is Lethal Weapon 4, which grossed over 130 million dollars domestically, while the second is The Mummy: Tomb of the Dragon Emperor with over 102 million dollars. Hero is the third most successful foreign language film in the US, and one of the best critically acclaimed Li movies. Fearless is the sixth most successful foreign language film of all times in the US. From a critical point of view, the best acclaimed Li movie is Fist of Legend (Rotten Tomatoes: 100%) and the worst is War (Rotten Tomatoes: 12%).

View the full website biography of Jet Li.