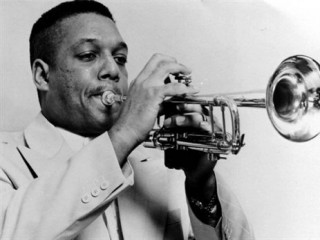 Jesus Alemany
Date of birth : -
Date of death : -
Birthplace : Havana, Cuba
Nationality : Cuban
Category : Arts and Entertainment
Last modified : 2011-07-01
Jesús Alemañy is a Cuban Jazz trumpeter and a member of the ¡Cubanismo!.

The group's 1996 self-titled debut album reached the Top Ten lists of Billboard, Latin Beat and Afropop Worldwide and made ¡Cubanismo! one of the hottest bands to come out of Havana in nearly fifty years. With their subsequent albums, Malembe in 1997 and Reencarnacion in 1998, Alemañy and ¡Cubanismo! continued to bring their dance-inspiring mixture of montuno, mambo, pilon and son to the international stage. Alemañy began studying trumpet and music theory at the Conservatoire Guillermo Tomas in Guanabacoa at the age of thirteen. Two years later, he joined Sierra Maestra, one of Cuba's top bands specializing in the roots style of salsa known as son. He remained with that group for a decade. Alemañy, who's lived in London since 1994 and is married to Lucy Duran, co-producer of albums by Songhai and Toumani Diabaté, collaborated often in the early '90s with Cuban born and Paris-based pianist Alfredo Rodriguez. When a descarga (Cuban for "jam session") featuring Alemañy, Rodriguez and session musicians was held in Paris, it sold out four nights running, inspiring record producer Joe Boyd to record the group in Havana. Thus, ¡Cubanismo! was born.

The group featured some of Cuba's most influential musicians including Carlos del Puerto, a founding member of Irakere, on bass, percussion great Tata Güines and Orlando "Maraca" Valle, the leader of Otra-Vision, on flute. Although initial plans called for one album, the recording proved so successful that Alemañy and the musicians agreed to continue to work together as ¡Cubanismo!. Their second album, Malembe was released in 1996 and featured vocalist Jorge Luis Rojas, formerly with Adalberto Alvarez y Su Son and Rojitas. For the band's third album, 1998's Reencarnacion, Rojitas was replaced by Rolo Martinez, a singing star with Chappottin y Sus Estrellas in the '50s and with Ernesto Duarte in the late '50s and early '60s. Greetings from Havana was released in 2007.

View the full website biography of Jesus Alemany.