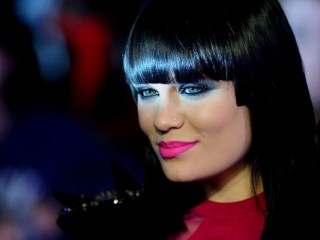 Jessie J
Date of birth : 1988-03-27
Date of death : -
Birthplace : Redbridge, London, UK
Nationality : British
Category : Arts and Entertainment
Last modified : 2011-04-11
Jessica Ellen Cornish, better known by her stage name Jessie J, is an British singer and songwriter. She first saw fame when she began writing tracks for Justin Timberlake, Alicia Keys and Christina Aguilera. In February 2011, she won the prestigious Critic's Choice award at The BRIT Awards in 2011. She also wrote the song "Party in the U.S.A." for Miley Cyrus. In 2011 she confirmed that she is openly bisexual.

Thanks to her hit single "Do It Like a Dude", which went to number 2 on the charts, and her number 1 hit single "Price Tag" with B.o.B., we're all super excited to listen to her debut album coming out in the UK on February 28, 2011! It's debuting in the US in April and it's called "Who You Are" and is a mix of dance, R&B, euphoric and reggae! If her first two singles are any indication, we'll be hearing a lot from Jessie J in 2011!

On 6 March 2011, it was announced that the album had charted at number two on the UK Album Charts, being held off the top spot by Adele.

Watch below the official music video Price Tag Ft. B.o.B. :



Here's a live performance of Jessie J in London of Domino single, on October 5th:





View the full website biography of Jessie J.