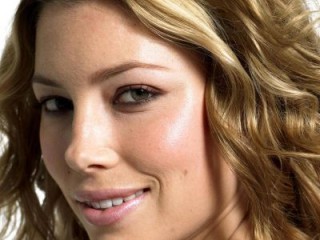 Jessica Biel
Date of birth : 1982-03-03
Date of death : -
Birthplace : Ely, Minnesota, U.S.
Nationality : American
Category : Arts and Entertainment
Last modified : 2011-03-11
Jessica Biel is an American actress, model, and occasional singer. Biel is known for her television role as Mary Camden in the long-running family-drama series 7th Heaven.

Born Jessica Claire Biel on March 3, 1982, in Ely, Minnesota. Growing up, Biel moved around a lot with her family, eventually settling in Boulder, Colorado. With an early interest in all things theatrical, Biel took dance and voice lessons as a child. "I had a mission as a kid," she explained to Harper's Bazaar magazine. "I was just one of those kids who begged and begged. 'Take me to this commercial-acting class.' 'Take me to this play.' 'Take me to this audition.' And my parents just supported it." She was especially interested in the musical Annie, the rags-to-riches story of an orphaned girl. When she was 8, Biel served as an understudy for a production of the show in Connecticut.

Biel branched out into modeling around the age of 11. During a modeling convention in 1994, she won an acting scholarship to a program in Los Angeles. Biel studied her craft for several years, eventually landing her breakthrough role on the family drama 7th Heaven. In the series, she played Mary Camden, the oldest daughter of a minister (played by Stephen Collins) and his wife (played by Catherine Hicks). The couple had five children at the start of the show and each episode featured the moral challenges and misadventures experienced by the sizable brood. Launched in 1996, the show became very popular, especially with families.

While on the series, Biel looked for opportunities to show that she was more than just the wholesome teenager she portrayed on television. She showed great dramatic range as Peter Fonda's troubled granddaughter in the critically acclaimed 1997 drama Ulee's Gold. Biel then co-starred in the 1998 family comedy I'll Be Home for Christmas with Jonathan Taylor Thomas.

In 1999, People magazine named her as one its "50 Most Beautiful People." It was another magazine, however, that provided the most dramatic shake-up to her image; Gear magazine put Biel on its March 2000 cover, wearing next to nothing. The sexy images contained inside, along with several negative comments about her role on the WB, incensed some 7th Heaven fans, as well as the show's producers. Biel later admitted that she agreed to the shoot in order to get out of her contract with the network. The WB forced Biel to honor the duration of her contract. She did manage to appear in fewer episodes of the show due to her schedule at Tufts University. She finally left the show in its sixth season.

After completing her first year at college, Biel returned to Los Angeles to focus on feature films. She starred opposite Freddie Prinze, Jr. in the 2001 romantic comedy Summer Catch. The film failed to attract much of an audience, bringing more than $19 million at the box office. Biel took a supporting role in the 2002 film adaptation of Bret Easton Ellis's Rules of Attraction, and then turned to the horror genre with the 2003 remake of Texas Chainsaw Massacre. Rules of Attraction proved to be a commercial and critical dud, but Texas Chainsaw Massacre became a box office hit.

Moving into action films, Biel had a role in Blade: Trinity (2004), the latest addition to the vampire-hunting saga starring Wesley Snipes. She took to the skies as a fighter pilot in the military action thriller Stealth (2005) with Jamie Foxx and Josh Lucas, which proved to be another box office disappointment. Her next effort, the drama London (2005), also received mediocre reviews.

After a string of lackluster projects, Biel earned positive reviews for her role in The Illusionist (2006), a romantic historical drama starring Edward Norton. The film helped establish Biel as a dramatic actress.

Turning to lighter fare for her next project, Biel played a lawyer in the 2007 comedy I Now Pronounce You Chuck & Larry with Adam Sandler and Kevin James. Sandler and James play firefighters who pretend to be in a same-sex relationship so that James' character can receive health benefits. That same year, Biel appeared in the thriller Next (2007) with Nicolas Cage and Julianne Moore.

In 2009, Biel starred in Easy Virtue with Colin Firth and Kristin Scott Thomas. She played Larita, an American who impulsively marries a young British man and then must deal with her new upper-crust in-laws. For her work on the film, Biel earned rave reviews, with Variety calling her a "spirited, sharp-witted comedienne."

Biel has continued to showcase her comedic talents with the romantic comedy Valentine's Day, an ensemble film with Jessica Alba, Kathy Bates, Anne Hathaway, Ashton Kutcher, Julia Roberts, Shirley MacLaine, and many others. Biel also appears in the upcoming action movie The A-Team with Bradley Cooper and Liam Neeson, which is based on the popular television series.

A supporter of numerous social causes, Biel recently used her celebrity to help turn the spotlight on an important issue. In January 2010, she participated in Summit on the Summit, a climb up Mount Kilimanjaro to raise awareness about the global water crisis. "This is a basic human necessity that needs to be addressed now," the actress said in a statement on the program's website. Biel has also established the Make the Difference Network, a social networking website for charitable efforts.

Biel's personal life has also made headlines. She has been romantically linked to pop star Justin Timberlake since 2007, and the couple's relationship is a popular subject in many celebrity magazines.


View the full website biography of Jessica Biel.