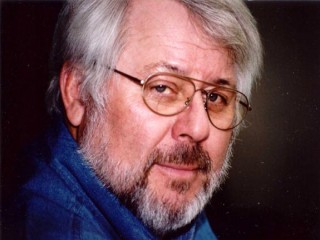 Jeffrey Wigand
Date of birth : 1942-12-17
Date of death : -
Birthplace : New York City,U.S.
Nationality : American
Category : Science and Technology
Last modified : 2011-12-15
Jeffrey S. Wigand is a former vice president of research and development at Brown & Williamson in Louisville, Kentucky, who worked on the development of reduced-harm cigarettes. He lectures around the world as an expert witness and consultant for various tobacco issues, and devotes time to his non-profit organization Smoke-Free Kids Inc, an organization that attempts to help children of all ages make better decisions and healthy choices regarding tobacco use.

Wigand became nationally known as a whistleblower regarding the company's decisions involving the selection of ingredients in their cigarettes when on February 4, 1996 on the CBS news program 60 Minutes, he stated Brown & Williamson intentionally manipulates the tobacco blend to increase the amount of nicotine in cigarette smoke, thereby increasing the 'impact' to the smoker. Nicotine is a naturally occurring substance in tobacco that is widely held to be responsible for the habit-forming and addictive effects of cigarette smoking. Wigand claims that he was subsequently harassed and received anonymous death threats. Wigand discusses the death threats in an interview.

Jeffrey Wigand was born in New York and grew up in the Bronx and later Pleasant Valley, New York. After a brief time in the military (including a short assignment in Vietnam), he earned a Master's and PhD from the State University of New York at Buffalo. He met his first wife Linda in 1970 while attending a judo class.

Prior to working for Brown and Williamson, Wigand worked for several health care companies; including Pfizer and Johnson & Johnson. In addition, he was employed as General Manager and Marketing Director at Union Carbide in Japan, and as Senior Vice President at Technicon Instruments.

Wigand began to work for Brown & Williamson Tobacco Corporation in January 1989 and was fired on March 24, 1993. He claimed that he was fired because he knew that high-ranking corporate executives knowingly approved the addition of additives to their cigarettes that were known to be carcinogenic and/or addictive.Following this he taught chemistry and Japanese at duPont Manual Magnet High School in Louisville, Kentucky, and was eventually named 1996 Teacher of the Year for the state of Kentucky.

Wigand no longer teaches high school and instead lectures worldwide to a variety of audiences including children, college students, medical and law students and policy makers. He has consulted with the governments throughout the world on tobacco control policies (the list includes Canada, The Netherlands, Scotland, Israel, Italy, Malta, Germany, France, Ireland, Iceland, Japan). Wigand is currently married to Hope Elizabeth May, an American philosopher, author and lawyer who is a professor at Central Michigan University in Mt. Pleasant, Michigan, where Wigand now resides. He is a member of the Mount Pleasant Board of Education.

View the full website biography of Jeffrey Wigand.