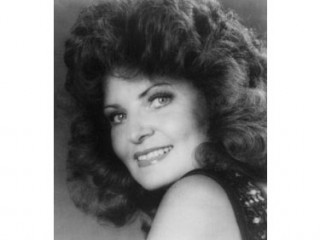 Jeanne Pruett
Date of birth : 1937-01-30
Date of death : -
Birthplace : Pell City, Alabama
Nationality : American
Category : Arts and Entertainment
Last modified : 2011-03-07
Jeanne Pruett, born Norma Jean Bowman is an American Country Music Singer and Grand Ole Opry star, best-known for her 1973 chart-topping Country hit, "Satin Sheets", that spent three weeks at No. 1.

Jeanne Pruett was a country-pop singer and songwriter who enjoyed a measure of success in the '70s and early '80s. Born Norma Jean Bowman in Pell City, AL, in 1937, she started singing in high school and moved to Nashville in 1956 with her husband Jack Pruett, who went on to become Marty Robbins' guitarist. Pruett herself began writing songs while raising the family, and Robbins signed her to his publishing company in 1963 and recorded several of her songs (1966's "Count Me Out" being the biggest). In the meantime, Pruett also tried her hand at recording, cutting a few singles for RCA beginning in 1963 and giving it another shot with Decca in 1969. 1971's "Hold On to My Unchanging Love" was her first chart single, and after moving to MCA, 1973's "I'm Your Woman" took her into the country Top Ten for the first time. That same year, she scored her first and only number one with "Satin Sheets," whose accompanying album of the same name also topped the charts. She continued to record and release singles through the rest of the '70s, but none duplicated that success, and while she enjoyed singing, she always made domestic life a priority. Pruett enjoyed a brief commercial resurgence in 1980, when she signed with the smaller IBC label and landed three straight Top Ten hits: "Back to Back," "It's Too Late," and "Temporarily Yours." A few more albums followed in the early '80s, none with similar results, and Pruett returned to domestic life, winning prizes for her cooking and gardening skills and authoring her own cookbook.

"Satin Sheets" :



View the full website biography of Jeanne Pruett.