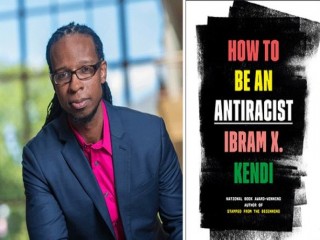 Ibram X. Kendi
Date of birth : 1982-08-13
Date of death : -
Birthplace : Jamaica, Queens, New York
Nationality : American
Category : Arts and Entertainment
Last modified : 0000-00-00
Ibram X. Kendi is one of America's foremost historians and leading antiracist voices. He is a National Book Award-winning and #1 New York Times bestselling author. Kendi is the Andrew W. Mellon Professor in the Humanities and the Founding Director of the Boston University Center for Antiracist Research. Kendi lives in Boston, Massachusetts.

Kendi was included in Time Magazine's 100 Most Influential People of 2020. Also, in 2020 he was awarded by Harvard University, Radcliffe Institute for the Advanced Study, Frances B. Cashin Fellow.

Kendi is the author of THE BLACK CAMPUS MOVEMENT, which won the W.E.B. Du Bois Book Prize, and STAMPED FROM THE BEGINNING: THE DEFINITIVE HISTORY OF RACIST IDEAS IN AMERICA, which won the National Book Award for Nonfiction in 2016.

Kendi is also the author of three #1 New York Times bestsellers, HOW TO BE AN ANTIRACIST, an international bestseller that has been translated in several languages; STAMPED: RACISM, ANTIRACISM, AND YOU, co-authored with Jason Reynolds; and ANTIRACIST BABY, illustrated by Ashley Lukashevsky.

His next book, BE ANTIRACIST: A GUIDED JOURNAL FOR AWARENESS, REFLECTION, AND ACTION, is available for pre-order and will be published on October 6, 2020.

View the full website biography of Ibram X. Kendi.