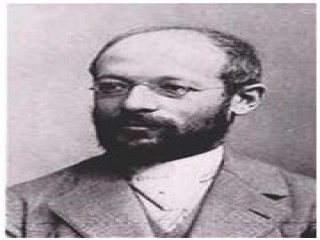 Georg Simmel
Date of birth : 1858-03-01
Date of death : 1918-09-26
Birthplace : Berlin, Germany
Nationality : German
Category : Science and Technology
Last modified : 2011-05-21
The German sociologist and philosopher Georg Simmel wrote important studies of urban sociology, social conflict theory, and small-group relationships.
Georg Simmel was born on March 1, 1858, in Berlin, the youngest of seven children. His father was a prosperous Jewish businessman who became a Roman Catholic. His mother, also of Jewish forebears, was a Lutheran. Georg was baptized a Lutheran but later withdrew from that Church, although he always retained a philosophical interest in religion.
His father died when Georg was very young. A family friend and music publisher became his guardian and left him an inheritance when he died which enabled Simmel to pursue a scholarly career for many years without a salaried position. He studied history and philosophy at the University of Berlin, earning a doctoral degree in 1881. He was a lecturer at the University of Berlin from 1885 to 1900 and professor extraordinary until 1914. He then accepted his only salaried professorship at the provincial University of Strassburg. There he died on Sept. 26, 1918.
Simmel's wide interests in philosophy, sociology, art, and religion contrasted sharply with those of his more narrowly disciplined colleagues. Eschewing pure philosophy, he preferred to apply it functionally as the philosophy of culture, of money, of the sexes, of religion, and of art. Similarly in sociology, the field of his lasting renown, he favored isolating multiple factors. In 1910 he helped found the German Sociological Association. His sociological writings were on alienation and on urban stresses and strains; his philosophical writings foreshadowed modern existentialism.
Although a popular and even brilliant lecturer, academic advancement eluded Simmel. The reasons for this include prewar Germany's latent anti-Semitism, the unorthodox variety of subjects he pursued rather than following a more acceptable narrow discipline, and perhaps jealousy at his sparkling originality. Ortega y Gasset compared him to a philosophical squirrel, gracefully acrobatic in leaping from one branch of knowledge to another. Unable or unwilling to develop consistent sociological or philosophical systems, Simmel founded no school and left few disciples. "I know that I shall die without intellectual heirs," he wrote in his diary. "My legacy will be, as it were in cash, distributed to many heirs, each transforming his part into use conformed to his nature…." This diffusion occurred, and his ideas have since pervaded sociological thought. His insightful writings still stimulate while more systematic contemporaries are less read. Robert K. Merton called Simmel a "man of innumerable seminal ideas."
View the full website biography of Georg Simmel.