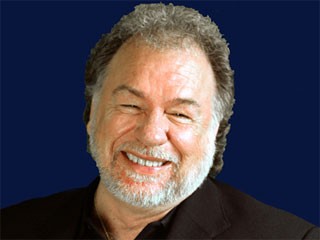 Gene Watson
Date of birth : 1943-10-11
Date of death : -
Birthplace : Palestine, Texas
Nationality : American
Category : Arts and Entertainment
Last modified : 2011-05-05
Gary Gene Watson is an American country singer. He is most famous for his 1975 hit "Love in the Hot Afternoon" , his 1982 hit "Fourteen Carat Mind" and his signature song, "Farewell Party." Watson's long career has notched 6 Number Ones, 22 Top Tens and 50 charted singles.

Though he can sing honky tonk, Gene Watson built a reputation for soulful ballads in the classic country tradition. Born one of seven children in Palestine, TX, Watson married early and was working as an auto-body man when he began frequenting the clubs in Houston. He recorded for a few small-time regional labels like Wide World and Stoneway during the early '70s.

Watson finally had success in 1974, when a steamy single for Resco -- "Love in the Hot Afternoon" -- was picked up for national distribution by Capitol Records, igniting a firestorm of national hits: "Where Love Begins," "Paper Rosie," "Farewell Party," "Should I Come Home (Or Should I Go Crazy)," and "Nothing Sure Looked Good on You." In 1982, shortly after moving to MCA, Watson recorded his only chart-topper, "Fourteen Carat Mind." A parade of Top Ten entries followed during the early '80s, including "Speak Softly (You're Talking to My Heart)" and "You're Out Doing What I'm Here Doing Without." Between 1993 and 1997 Watson released four albums on the independent label Step One: Uncharted Mind, Good Ole Days, Jesus Is All I Need, and A Way to Survive. Four years later From the Heart was issued on RMG Records, followed by the 2005 Koch release Gene Watson...Then & Now. In a Perfect World appeared on Shanachie Records in the summer of 2007.

View the full website biography of Gene Watson.