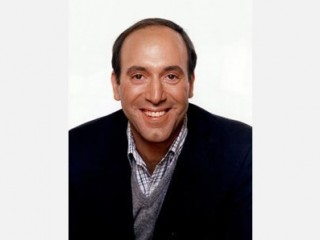 Gene Siskel
Date of birth : 1946-01-26
Date of death : 1999-02-20
Birthplace : Chicago, Illinois
Nationality : American
Category : Arts and Entertainment
Last modified : 2011-01-25
Gene Siskel, born Eugene Kal Siskel was an American film critic and journalist for the Chicago Tribune. Along with colleague Roger Ebert, he hosted the popular review show Siskel & Ebert At the Movies from 1975 until his death. Along with his long-time cohort Roger Ebert, Gene Siskel was one of the best-known film critics in America.

Orphaned by the age of 10, Siskel attended Culver Military Academy in Indiana and received his bachelor's degree in philosophy from Yale University in 1967 with the intention of becoming a lawyer. After winning a public-affairs fellowship, he joined the Army Reserve where he wrote press releases for the U.S. Department of Defense Information School. That experience sparked an interest in journalism. And upon returning to Chicago, he was hired by The Chicago Tribune in January 1969. He initially worked as a news reporter and staff writer for the paper's Sunday department. But shortly thereafter, he reviewed his first movie. That September, Siskel was named the Tribune's film critic at the age of 23.

Ebert was Siskel's fierce Chicago Sun-Times rival when the two were paired in the fall of 1975 to discuss and debate new movies on a start-up public television show called Opening Soon...at a Theater Near You. They argued passionately about their jobs on this and three increasingly popular incarnations of the show. In 1982, Siskel & Ebert & the Movies was nationally syndicated and later bought by the Walt Disney Co. Their contentious arguments over current movies often made the show more entertaining than the films they were dissecting.

As the show's popularity increased, so did the duo's influence. One way the pair flexed their muscles was to draw attention to issues that stirred their passions. Their campaign for a non-X adult movie rating in part sparked the creation of the NC-17 rating. Other themed shows condemned colorization and pushed for full-screen letterbox images on video releases and more usage of black-and-white film. They also championed independent and foreign-language films and documentaries otherwise doomed to fall through the cracks.

Siskel won numerous awards for his print and broadcast journalism, including five national Emmy Award nominations for Siskel & Ebert and an Iris Award from the National Association of Television Programming Executives (NATPE). Siskel was also one of the first broadcasters initiated into NATPE's Hall of Fame. Siskel and Ebert were honored by The Hollywood Radio and Television Society as Men of the Year in 1993.

Siskel married Marlene Iglitzen, a television news producer, in 1980. The couple had two daughters, Kate and Callie, and a son, Will. Siskel had a brain tumor removed in May of 1998. He returned to work on his TV program but took another leave in early February of 1999, citing his further need for time to recover. He died on February 20, 1999, at Evanston Hospital near Chicago.


View the full website biography of Gene Siskel.