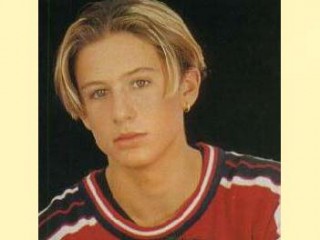 Zavatsky Danny
Date of birth : 1982-06-01
Date of death : -
Birthplace : Long Beach, California
Nationality : American
Category : Arts and Entertainment
Last modified : 2010-05-19
Danny Zavatsky born 1 June 1982, in Long Beach, California, USA is an American rock singer. His Nickname(s) is: Dan The Man, Danny, Spider G .
He was a member of the boy band "No Authority."

"No Authority" was formed as a male vocal quartet in the early '90s in Southern California, consisting of lead singer Ric Felix (aka Ricky Godinez and later billed as Ricky G), born December 2, 1980, in San Bernadino, CA; lead singer Josh Keaton, born February 8, 1979, in Pasadena, CA; singer/rapper Danny Zavatsky, born June 1, 1982, in Long Beach, CA; and singer Eric Stretch, born June 22, 1980, in Yorba Linda, CA. After they had been performing locally for a few years, their manager, Richard Walters of Smash Music, managed to get their demo tape to Jerry Greenberg and Jono Kohan of MJJ Music, Michael Jackson's custom record label at Sony Music. Greenberg and Kohan passed it on to Jackson who signed No Authority, and their debut single,"Don't Stop," was issued in October 1997, followed by the album Keep On in November. The recordings flopped, and No Authority regrouped. Keaton parted company with them and was replaced by Tommy McCarthy. They left Sony and went to Maverick, Madonna's custom label at Warner Bros., issuing their second album, No Authority, in July of 2000.

No Authority parted ways the following year.

Among His appearances you can find: "Never Been Kissed" (1999).






View the full website biography of Zavatsky Danny.