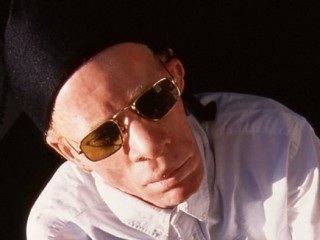 Yellowman
Date of birth : 1956-01-15
Date of death : -
Birthplace : Kingston, Jamaica
Nationality : Jamaican
Category : Arts and Entertainment
Last modified : 2012-03-19
Yellowman (born Winston Foster) is a Jamaican reggae (rub-a-dub) and dancehall deejay, widely known as King Yellowman. He was popular in Jamaica in the 1980s, coming to prominence with a series of singles that established his reputation.

Although sometimes overshadowed by the work of such deejays as Shabba Ranks who rose to prominence after him, Yellowman is regarded the father of dancehall reggae, the musical precursor to American rap, in which the deejay, or "sing-jay," combines song and rap to express often sexual or "slack" themes. With an astounding 40 Jamaican records by 1982, Yellowman reigned over 1980s dancehall with his slack lyrics, rapid-fire rhymes, and a humorous take on everyday life. His distinctive style helped popularize the dancehall craze in his native Jamaica and also set the stage for rap artists in the United States. Such hits as "Mad over Me," "Zungguzungguguzungguzeng," and "Nobody Move Nobody Get Hurt" helped solidify Yellowman's title as king of dancehall reggae.

Winston Foster was born in 1956 in Kingston, Jamaica. Abandoned as an infant--most likely because he was born an albino (or "dundus" in Jamaican culture) --he was raised in an institution and experienced a difficult childhood. Shunned from society, he was taunted by his peers and nicknamed Yellowman. As a performer, he coped with such social ostracism by playing up his albinism, highlighting his nickname, and adopting the persona of Jamaica's sexiest deejay.

In the late 1970s Yellowman began his career at the Black South International Discotheque. At his first show the crowd booed him, but Yellowman persevered and won them over. In 1979, sporting what would become his trademark yellow attire, he won Jamaica's annual Tastee Talent contest with "Barnabus Killing." A year later, he headlined at the popular Aces club in St. Thomas, Jamaica, and was receiving radio airplay. Although some took offense at his sexually explicit toasting, most fans and critics enjoyed the ironic and witty humor of his lyrics.

Early in his career, Yellowman recorded Live at Aces, the first live recording on a dancehall sound system. The album captured the club's frenetic energy and helped propel him and his wild Jamaican patois to acclaim. Following the death of reggae icon Bob Marley in 1981, Yellowman became the most popular recording artist in Jamaica, turning in his "finest hour" performance at Montego Bay's Reggae Sunsplash a year later. In 1982 Yellowman also hooked up with legendary reggae producer Henry "Junjo" Lawes who worked with such artists as Eek-a-Mouse, Josey Wales, and Charlie Chaplin. With Lawes as producer, Yellowman released a number of his best records between 1982 and 1985 on the United Kingdom Greensleeves label. Their first album together, Mister Yellowman, released in 1982, is, according to Jo-Ann Greene in All Music Guide, "a simmering stew of dancehall-inflected rhythms shot through with dub. Thematically, Yellowman drifted between boasts about his appeal to the opposite sex and vignettes on everyday life, many delivered with a sly humor that was the secret to his success.... Yellowman spoke directly to the lives of regular Jamaicans while effortlessly riding the rootsy rhythms."

During the 1980s Yellowman was diagnosed with terminal skin cancer and wrongly given only a short time to live. When the cancer spread to his throat, part of his jaw had to be removed to treat the disease. Despite such adversity, he continued touring and recording, signing with the American label CBS Records in 1984. His first and only release on that label, King Yellowman, earned a Grammy Award nomination as Best Reggae Recording. The album widened dancehall reggae's appeal to American audiences, although several reviewers noted the absence of Lawes's rhythms. Noting the album's "quirky charm," a People reviewer was somewhat critical of Yellowman's combination of "stream-of-consciousness verse with Caribbean rhythms mixing in strains of ... pop tunes," which the magazine likened to "blending shrimp creole with oatmeal."

Yellowman's reputation was built on the appeal of his slack themes, and social consciousness about such issues as religion and poverty was also a concern, even in his early albums. Sandra Brennan maintained in her All Music Guide biography that Yellowman "has always been more than merely vulgar and careful listening to his lyrics reveals a wicked sense of humor and even a genuine consciousness." Other reviewers have remarked on the contrast between Yellowman's wildly raunchy and energetic stage persona and the soft-spoken offstage family man who goes by his given name. His depth as a dancehall artist is also noted in his style, which is much smoother than most deejay's harsh delivery.

By the late 1980s Yellowman's popularity was eclipsed by younger deejays, however, he still recorded new work and performed to sold-out crowds across the United States, Japan, and Europe. With the release of Prayer in 1994, Yellowman demonstrated an obvious shift to more serious themes with a mix of message songs that included a version of the Lord's Prayer, the title track, as well as political songs. In an article by Breuse Hickman in Florida Today, Yellowman said that with Prayer, "I think I was changing because of a combination of my health problems, my children, and maturity. I was getting more recognized to the public, and I realized I was being listened to all over the world. So I felt I needed to start making positive messages."

Yellowman continued to release more socially conscious albums throughout the 1990s, maintaining the energy level of his early work. Accenting his popular and critical acclaim, his 1997 release, Freedom of Speech, was nominated for a Grammy as Best Reggae Album. In a musical genre in which artists rarely enjoy lasting popularity, Yellowman has remained a constant for more than 20 years. Buddy Seigal noted in the Orange County Weekly in 2000 that while "he's not quite the worldwide sensation he once was, Yellowman never gave up. He toned down his style in content and aggression..., negotiated a musical truce between hard dancehall and melodic roots-reggae, and has released a series of mostly excellent albums in the past 10 years."

Yellowman continues to perform internationally with his Sagittarius Band, and has toured through places such as Nigeria where he retains a following of fans, as well as Spain, Peru, Sweden, Italy, Germany, England, France, Kenya and the United States. He also featured on OPM's 2004 album Forthemasses.

Selected discography:
-Bad Boy Skanking , Shanachie, 1982
-Live at Reggae Sunsplash , Genes, 1982.
-Mister Yellowman , Shanachie, 1982.
-Zungguzungguguzungguzeng , Shanachie, 1983.
-King Yellowman , CBS, 1984.
-Nobody Move Nobody Get Hurt , Shanachie, 1984.
-Galong Galong Galong , Shanachie, 1985.
-Blueberry Hill , Rohit, 1987.
-Negril Chill (live), Relativity, 1987.
-Yellow Like Cheese , RAS, 1987.
-One in a Million , Shanachie, 1989.
-Party , RAS, 1991.
-Prayer , RAS, 1994.
-Freedom of Speech , RAS, 1997.
-Strikes Again , VP, 1997.
-Yellow Fever , Artists Only!, 1999.
-Look How Me Sexy: Reggae Anthology (compilation), VP, 2001.
-Yellow Gold (compilation), Artists Only!, 2002.
View the full website biography of Yellowman.