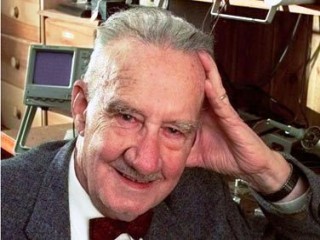 Wilson Greatbatch
Date of birth : 1919-09-06
Date of death : 2011-09-27
Birthplace : Buffalo, New York, U.S.
Nationality : American
Category : Arhitecture and Engineering
Last modified : 2011-10-03
Wilson Greatbatch was an American engineer who is mostly known for his invention of the cardiac peacemaker.

Wilson Greatbatch's pacemaker was not the first invention designed to regulate the human heartbeat, but earlier devices had been prohibitively expensive, about the size of an oven, and required the patient to be tethered to an electric cord.

Greatbatch was born in Buffalo, New York and attended public grade school in West Seneca. He entered military service and served during World War II, becoming an aviation chief radioman before receiving an honorable discharge in 1945. He attended Cornell University as part of the GI Bill, graduating with a B.E.E. in electrical engineering in 1950; he received a master's degree from the State University of New York at Buffalo in 1957.

While studying at Cornell, Greatbatch became intrigued by a disease called complete heart block, wherein the natural electric impulse from the brain to the heart's sinus node is disrupted. This signal causes the heart muscle to contract and pump blood, so when the signal is not present there can be fatal consequences. Greatbatch contemplated the possibility of an implantable electronic cardiac pacemaker. In 1958, working with physicians William Chardack and Andrew Gage, Greatbatch constructed a working model, the basis for the millions of pacemakers now in use. He built the first several dozen pacemakers by hand, which became unnecessary after licensing his patent to Medtronic. Greatbatch later founded his own company, and filed more than 250 patents, including a long-life corrosion-free lithium battery for the pacemaker, and a solar-powered canoe.
View the full website biography of Wilson Greatbatch.