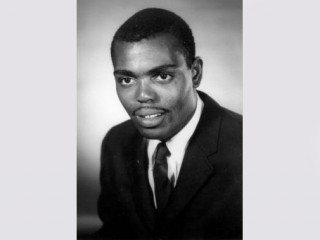 Willie Davenport
Date of birth : 1943-06-08
Date of death : 2002-06-17
Birthplace : Troy, Alabama
Nationality : American
Category : Sports
Last modified : 2010-06-08
William ("Willie") D. Davenport (June 8, 1943 – June 17, 2002) was an American athlete, born in Troy, Alabama. William attended Howland High School, a suburb of Warren in Northeast Ohio. He participated in hurdling events in four Olympic Games, winning the title in 1968. In 1980, he also took part in the Olympic Winter Games as a runner for the American bobsleigh team.

Davenport took part in his first Olympics in 1964, reaching the semi-finals of the 110 m hurdles event. In Mexico, in 1968, he reached the final and won: "From the first step, the gun, I knew I had won the race." In 1972 he finished fourth, and in his third consecutive Olympic 110 m hurdles final, in 1976, he finished third to capture the bronze medal. He finished his Olympic career in Lake Placid competing as a bobsleigh runner, ending up 12th in the four-man competition. Davenport's other achievements include five national championships in the 60 yard hurdles indoor event.

Willie Davenport was a U.S.Army; a private at the time of his first Olympic participation, he climbed up to Colonel of the United States National Guard at the time of his death. He died of a heart attack at age 59 at Chicago's O'Hare International Airport on June 17, 2002.

Davenport's grandson, Derrick Stewart, is a wide receiver for the University of Cincinnati Bearcats.

View the full website biography of Willie Davenport.