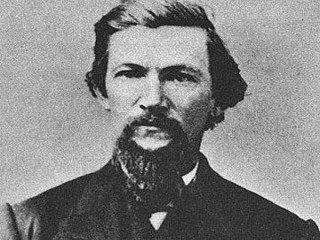 William Wright Virtue
Date of birth : 1863-03-27
Date of death : 1926-09-18
Birthplace : Glasgow, Scotland
Nationality : Scottish
Category : Science and Technology
Last modified : 2011-05-31
William Wright Virtue, engineer and Christian Scientist, was born on 27 March 1863 at Glasgow, Scotland, second of four children of George Wright Virtue.

The move was the making of Virtue. Moffat had become interested in shearing machines, and Virtue's engineering skills enabled their joint registration of several patents for improvements in 1891-94. By 1893 Virtue was Sydney co-director and manager of the Moffat-Virtue Sheep Shearing Machine Co. From 1908, following a capital-raising and diversification restructure by Moffat, Virtue was general manager of Moffat-Virtue Ltd and the Federal Sheep Shearing Co., Sydney, where he earned the respect of staff. In 1911 all the entrants in the first sheep-shearing competition at the Sydney Royal Show chose the company's machines. By 1914 'Moffat-Virtue' was a household name in rural Australia.

Virtue's work involved considerable overseas travel, to the United States of America in 1898, and to Britain and the U.S.A. in 1901 and 1909. A student of 'spiritual science', in Boston in 1898 he encountered Christian Science, with 'never-to-be-forgotten' experiences at the Mother Church, and sent literature home to Harriet, a semi-invalid. On 3 June 1899, having sought instruction from Julia Bartlett, a Mary Baker Eddy loyalist, he joined the Mother Church and became an accredited practitioner, as did Harriet, who went on a separate trip to Boston in 1899.

The Virtues were among the earliest Christian Science practitioners in Australia. The first Science and Health reading group and Christian Science meetings in Sydney were held in their home. In June 1899 William was also the first Australian contributor to the Boston-produced Christian Science Sentinel. In September 1900 he presided over a meeting in the city to establish a Christian Science Society, which became First Church, Sydney, in December 1902, with William and Harriet first and second readers.

The Virtues moved to Neutral Bay about 1900, then to Cremorne. Sometime after his wife's death from cancer in 1915, William married his cousin Bessie Graham Stirling. Retiring as managing director of Moffat-Virtue in 1922, he retained a directorship, but returned to Scotland. Virtue died on 18 September 1926 at Glenfarg, Perthshire. He was survived by his three children in Australia, and by his wife. His estate was sworn for probate in New South Wales at £4994.

View the full website biography of William Wright Virtue.