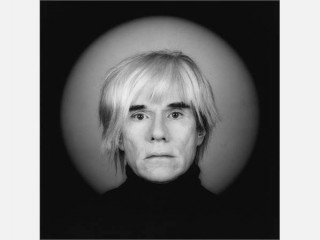 Warhola Andrew
Date of birth : 1928-08-06
Date of death : 1987-02-22
Birthplace : Pittsburgh, Pennsylvania, U.S.
Nationality : American
Category : Arts and Entertainment
Last modified : 2010-04-28
Andrew Warhola (August 6, 1928 – February 22, 1987), known as Andy Warhol, was an American painter, printmaker, and filmmaker who was a leading figure in the visual art movement known as pop art. After a successful career as a commercial illustrator, Warhol became famous worldwide for his work as a painter, avant-garde filmmaker, record producer, author, and public figure known for his membership in wildly diverse social circles that included bohemian street people, distinguished intellectuals, Hollywood celebrities and wealthy patrons.

Warhol has been the subject of numerous retrospective exhibitions, books, and feature and documentary films. He coined the widely used expression "15 minutes of fame." In his hometown of Pittsburgh, Pennsylvania, The Andy Warhol Museum exists in memory of his life and artwork.


Known for revolutionizing the Pop Art movement in his silkscreen creations and often-absurd avant-garde films, Andy Warhol produced art for the masses en masse. In his New York City studio, he would work on art that depicted anything with inherent American meaning and symbolism. Whether it was his famous Campbell's Soup screenings, or his depictions of shoes, packaged goods, or celebrities, Warhol made bright and colorful statements that had deep social, moral, and personal meaning.
Warhol's parents immigrated to the U.S. from Slovakia. After spending some time on the east coast, they decided to move to Pennsylvania so his father could work in the coalmines. It was his middle-class upbringing, many critics believe, which set the stage for Andy's later works – art that appeals to and says something about the American social-class system. All classes, for example, can enjoy his representations of Coca Cola.
Andy studied art at Carnegie Mellon University and soon after move to New York City where he knew his art and lifestyle would be accepted and allowed to blossom. He calls himself an open homosexual in his autobiography, entitled The Warhol Diaries. Although New York City was considered the most open-minded city of the day, he still encountered criticism.
He enjoyed the New York City night scene, and wouldn't mingle with the elite. Instead, he would quietly observe their interactions. Many claimed Andy had mood swings; one moment he would be the life of the party, and the next minute he would bring down everyone's mood.
In an event that caught most of America's attention, Andy was shot in the chest by Valerie Solanas, who started a society dubbed, the Society for Cutting Up Men (SCUM) – a display of extreme feminism in action. While he wasn't killed, he was injured and had numerous health problems following the shooting. This, compiled with other physical problems caused Warhol a lot of pain for the next twenty years of his life.
In the 1980s, while Warhol hadn't disappeared from the American scene, he reemerged into eccentric art circles for his new works displaying Absolut Vodka. In his later works, Warhol tends to mock the media for its nonchalant depiction of violence as a part of everyday, normal life. In his paintings, Red Car Crash, Orange Disaster, and Purple Jumping Man, Warhol uses vivid colors to grab the viewer's attention and make a strong social comment about the state of media affairs in the United States. Besides his autobiography, his writings and books also include Popism: The Warhol Sixties, The Philosophy of Andy Warhol, and A, a novel.
View the full website biography of Warhola Andrew.