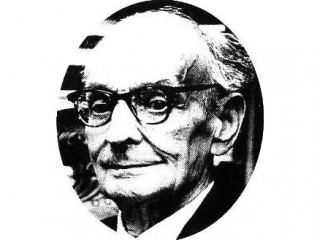 Walter Christaller
Date of birth : 1893-04-21
Date of death : 1969-03-09
Birthplace : Berneck, Germany
Nationality : German
Category : Arhitecture and Engineering
Last modified : 2011-08-18
Walter Christaller was a German geographer whose principal contribution to the discipline is Central Place Theory.

German geographer Walter Christaller developed Central Place Theory, concerning the development of cities as hubs for goods and services serving smaller, surrounding areas, and the size, number and distribution of urban areas. Active in Germany's Nazi Party and a bureaucrat in Hitler's government, he first put his theory to practical use in planning the occupation of Poland. His grandfather, Johann Gottlieb Christaller (1827-1895), was a well-known linguist and Christian missionary to West Africa, and his mother, Helene Christaller (1872-1953) was a successful writer of Christian-themed children's novels. He is the namesake of the Walter Christaller Award for Applied Geography.

View the full website biography of Walter Christaller.