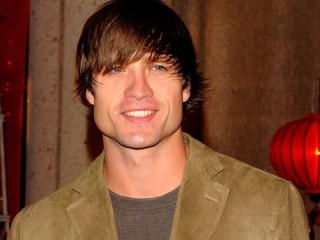 Walker Hayes
Date of birth : -
Date of death : -
Birthplace : Mobile, Alabama, U.S.
Nationality : American
Category : Arts and Entertainment
Last modified : 2011-02-08
Walker Hayes, born in Mobile, Alabama is an American country music singer. In 2010, he released his first single, Pants. It debuted at #60 on the Hot Country Songs charts dated for the week ending September 18, 2010.

With a honey-smooth voice and a gently edgy songwriting approach, country singer Walker Hayes works to the Keith Urban side of things, where pop and country merge with a dose of rock attitude into the emerging 21st century version of commercial country.

Hayes grew up in a large blended family and learned to play piano early, and while he was a regular participant in choirs, choral groups, and musical theater, most of his attention went to sports, primarily basketball and track. Eventually music went from being Hayes' fallback plan to his main interest, and he earned a music degree with an emphasis on piano at Alabama's Birmingham-Southern College before moving on to attend the University of North Carolina at Chapel Hill. He moved with his wife to Nashville in 2004, and even though he had only written a couple of songs, he began to study the craft and within a year he had a publishing deal. When a demo intended for Keith Urban that featured Hayes' assured vocals crossed the desks at Capitol Records Nashville, it was a revelation, and Hayes was signed almost immediately to the label. Paired with producer Marshall Altman, he began recording a debut album, from which a single, the memorable "Pants," was released in 2010.

Official Music video: Walker Hayes "Pants"



View the full website biography of Walker Hayes.