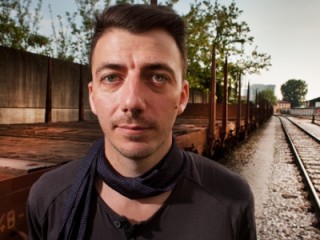 Untold (musician)
Date of birth : -
Date of death : -
Birthplace :
Nationality : English
Category : Arts and Entertainment
Last modified : 0000-00-00
Untold, born Jack Dunning, is a pioneering UK Bass music producer working with Clone, R&S and Hessle Audio. As a remixer he has produced mixes for The XX, José James, Ke$ha, Boys Noize and Moderat.

Having produced music in a bedroom set up for years as a young 20 something, a draining stint of higher education forced him to down tools "an Electronic Music degree ruined my enjoyment of writing for ages", Jack remembers. But these were just years of hibernation and the time to develop a career in graphic design that put food on the table. The catalyst for a musical renaissance came in 2005 after a lesson in sub bass at the then fledgling DMZ, the world's most important dubstep night.

"It was the purity of the atmosphere and the sub bass that got me. Everyone in the room seemed totally locked on to each tune, there was a crazy energy in the place. After going to my first dance at Third Base I knew I had to start writing music again."

Picked up in early 2008 by Hessle Audio, his Kingdom EP was the third release of the then fledgling imprint, introduced a sonic palate that was nuanced, understated but with bags of bass weight. Here were the early indicators of what was to become a fierce sonic arsenal – the mutant, blunt edges of his synth play, an intricate tapestry of detail which added depth and longevity, but barely audible to even to the geekiest of listeners.

2009 unfolded with a slew of essential remixes for 2nd Drop and Planet Mu, alongside original material on Hotflush and Brainmath. Jack's largest body of work has been the 6 track EP on his own Hemlock label who he runs with his mate Andy. The Gonna Work Out Fine Ep was a collection of tracks that pushed the genre boundaries - this wasn't dubstep, if dubstep was half step wobble than this was the anti-christ – and could be seen gazing off into the near future of progressive dancefloors and vinyl connoisseurs everywhere.

2010 holds further promise. Having just remixed Ke$ha's #1 Hit "Tik Tok" and signed a collaboration with Roska to Numbers coming later in the year, more releases on Hemlock of his own material is a given. Jack continues to show his A&R spurs with the likes of Mount Kimbie, James Blake, Cosmin TRG and Ramadanman gracing the label.
View the full website biography of Untold (musician).