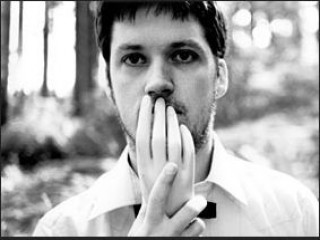 Ugly Casanova
Date of birth : -
Date of death : -
Birthplace : Issaquah, Washington, US
Nationality : American
Category : Arts and Entertainment
Last modified : 2012-06-18
Ugly Casanova is an American band on Sub Pop Records. The band has only released one album: Sharpen Your Teeth. The band is a side project of Modest Mouse singer, Isaac Brock and Holopaw member, John Orth; initially, however, the band's origins were a mystery.

The legend of Ugly Casanova was based around the character of Edgar Graham, a.k.a. "Ugly Casanova", who (according to the Ugly Casanova press release) met the band Modest Mouse while backstage at a concert in Denver, Colorado.

After some prodding, he shared his work with the band, and began performing it early before shows while some people were milling around. Whenever he completed these performances, he retreated quickly with a look of anger and shame. After a time, a few small recordings were created, after which Edgar vanished. The release goes on to mention that the batch of songs found on Sharpen Your Teeth was delivered to Sup Pop, in a strange parcel filled with Silly Putty and pelts of three unidentifiable rodents.

In truth, Ugly Casanova is a side-project of Modest Mouse frontman Isaac Brock and a number of other collaborators. In fact, two U.C. tracks — Baby's Clean Conscience and Parasites have appeared as unreleased Modest Mouse demos from their 1993 "Paracite Sessions".

The origin of the band name itself is contested. Brock has admitted he created the pseudonym to escape having to do interviews, but Modest Mouse's 1996 EP The Fruit That Ate Itself was credited to the production company "Ugly Casanova", suggesting Brock may have used the name to retain creative control and publishing rights while under a major label.

View the full website biography of Ugly Casanova.