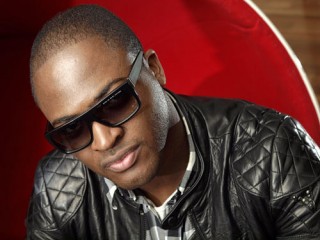 Taio Cruz
Date of birth : 1983-04-23
Date of death : -
Birthplace : London, England
Nationality : English
Category : Arts and Entertainment
Last modified : 2011-05-19
Taio Cruz, born Jacob Taio Cruz is an English singer-songwriter, record producer, occasional rapper, and entrepreneur. In 2008, he released his debut album Departure, which Cruz wrote, arranged and produced himself. It achieved initial success in the UK and earned him a MOBO Award nomination. In June 2010, Cruz released his follow-up album Rokstarr, which includes the number one singles "Break Your Heart" and "Dynamite".

In 2008 he released his debut album Departure which he arranged and produced himself. In October 2009, he released his follow up album Rokstarr which includes his number one single "Break Your Heart". In between the two albums and at present, Cruz has been working on productions and writing songs for Cheryl Cole, Brandy and the Sugababes.

He is the founder and C.E.O. of Rokstarr Music London, which in 2006 released his debut single "I Just Wanna Know". Also in 2006, he signed a joint-venture partnership deal with Music Companies, Republic Records and Island Records. In the UK, Cruz has worked with many artists including Omar, Nitin Sawhney, Wookie, and Will Young.

Following the success of his own singles, record label chief Simon Cowell approached Cruz to write and produce tracks for Alexandra Burke, Leona Lewis and Shayne Ward.

At the 2008 MOBO Awards he was nominated for best single for the song "She's Like A Star" and performed the single alongside the Sugababes who feature on the official remix of the song.

In April 2010 Taio Cruz performed a live music session for London's Big Top 40 with presenters Rich and Kat. An audience of influential UK bloggers were present in the Big Top 40 studios, during an intimate, live acoustic performance. The artist was interviewed by Rich and Kat and he also performed three songs from his second album, Rokstarr, including Dirty Picture and Break Your Heart.

In November 2010, Cruz collaborated with Kylie Minogue and Travie McCoy on his single "Higher". Additionally, Cruz penned and recorded the song "Telling the World" as the lead single from the soundtrack to the 2011 animated film Rio.

Watch the music video of Taio Cruz feat Travie McCoy 'Higher' below:



View the full website biography of Taio Cruz.