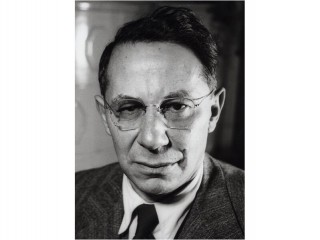 Tadeus Reichstein
Date of birth : 1897-07-20
Date of death : 1996-08-01
Birthplace : Wloclawek, Poland
Nationality : Swiss
Category : Science and Technology
Last modified : 2011-12-16
Tadeusz Reichstein (July 20, 1897 – August 1, 1996) was a Polish-born Swiss chemist and Nobel laureate.

Tadeus Reichstein won the 1950 Nobel Prize in Medicine for his studies of hormones of the adrenal cortex. His Nobel honors were shared with Americans Edward C. Kendall and Philip S. Hench.

Working under another Nobel laureate, Hermann Staudinger, and later working in private industry, Reichstein also studied the chemical compounds that give coffee and chicory their distinctive aromas. His other work included synthesizing Vitamin C (ascorbic acid), and studying the glycosides of plants.

He died in Basel, Switzerland. The principal industrial process for the artificial synthesis of Vitamin C still bears his name. Reichstein was the longest-lived Nobel laureate at the time of his death, but was surpassed in 2008 by Rita Levi-Montalcini.


View the full website biography of Tadeus Reichstein.