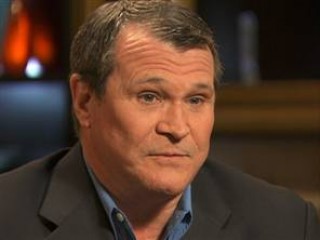 Steven Hatfill
Date of birth : 1953-10-24
Date of death : -
Birthplace : St. Louis, Missouri, U.S.
Nationality : American
Category : Science and Technology
Last modified : 2011-12-20
Steven Jay Hatfill (born October 24, 1953) is an American physician, virologist and bio-weapons expert who underwent what was considered by many to be a trial by media with great toll on his personal and professional life.

Hatfill submitted his PhD thesis for examination to Rhodes in January 1995, but it was failed in November and no degree was ever granted. Hatfill later claimed a Ph.D. degree in "molecular cell biology" from Rhodes, as well as completion of a post-doctoral fellowship (1994–95) at the University of Oxford in England and three master's degrees (in microbial genetics, medical biochemistry, and experimental pathology). Some of these credentials have been questioned.

Back in the U.S., another of Hatfill's post-doctoral appointments commenced at the National Institute of Child Health and Human Development (NICHD), one of the National Institutes of Health (NIH) in Bethesda, Maryland, in 1995. He subsequently worked (1997–99) as a civilian researcher at the United States Army Medical Research Institute of Infectious Diseases (USAMRIID), the U.S. Department of Defense's medical research institute for biological warfare (BW) defense at Fort Detrick, Frederick, MD. There he studied, under a National Research Council fellowship, new drug treatments for the Ebola virus and became a specialist in virology and BW defense.

In January 1999 Hatfill transferred to a "consulting job" at Science Applications International Corporation (SAIC), which has a "sprawling campus" in nearby McLean, Virginia. The corporation did work for a multitude of federal agencies. Many projects were classified.

By this time there had been a number of hoax anthrax mailings in the United States. Hatfill and his collaborator, SAIC vice president Joseph Soukup, now commissioned William C. Patrick, retired head of the old US bioweapons program (who had also been a mentor of Hatfill) to write a report on the possibilities of terrorist anthrax mailing attacks. Barbara Hatch Rosenberg (director of the Federation of American Scientists' biochem weapons working group in 2002) said that the report was commissioned "under a CIA contract to SAIC". However, SAIC said Hatfill and Soukup commissioned it internally — there was no outside client.

After eight months of pressure from the media and amateur detectives, the US Department of Justice identified the former government scientist as a "person of interest" in its investigation of the 2001 anthrax attacks. FBI searches of his apartment in July and August 2002 were well-attended by journalists, many of whom had been pointing at Dr. Hatfill for months. Dr. Hatfill later sued the government for ruining his reputation, a case which the government settled for US$5.8 million.

He also filed lawsuits against several periodicals that had pointed to him as a figure warranting further investigation. Dr. Hatfill's lawsuit against The New York Times was dismissed on the grounds that he was a "public figure" and malice had not been proven. Dr. Hatfill's lawsuit against Vanity Fair and Readers' Digest was settled out of court, and the details were not disclosed. FBI and DOJ officials later blamed another government scientist, Bruce Edwards Ivins, whom they concluded had acted alone.

"I love my country," Hatfill said in 2010, adding, "but I learned a couple things. The government can do to you whatever they want. They can break the laws, federal laws, as they see fit … You can't turn laws on and off as you deem fit. And the Privacy Act laws were put in place specifically to stop what happened to me. Whether we're at war or have been attacked, the foundation of society is that you hold to the laws in place. I used to be somebody that trusted the government. Now I really don't trust anything."


View the full website biography of Steven Hatfill.