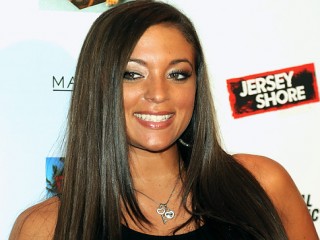 Sammi Sweetheart Giancola
Date of birth : -
Date of death : -
Birthplace : Hazlet, New Jersey
Nationality : Italian-American
Category : Famous Figures
Last modified : 2011-01-10
Sammi 'Sweetheart' Giancola(22) became known as 'the sweetest bitch you'll ever meet' after MTV's Jersey Shore premiered in August 2009. Sammi stars in the hit reality series with 7 other guidos/guidettes from the New Jersey area. Sweetheart was born and raised in Hazlet, New Jersey and went on to attend William Paterson University where she majored in sociology and played midfield on the soccer team.

Sammi is a self proclaimed 'sweetheart', yet she gets into her fair share of bitch fights and bar feuds during her nights out filled with drinking and partying. Her taste in men includes only Italian 'juice-heads' and sparks are quick to fly between her and her fellow housemate Ronnie. There's some hardcore flirting in the first couple episodes and by episode 3 they are in a romantic relationship. The first season of the show captures the ups and downs of their relationship, and the drama continues throughout season 2. Sammi sweetheart and her castmates are currently filming season 3.

Giancola hails from Hazlet, New Jersey and recently single. She attended William Paterson University and was a midfielder on the women's soccer team. Giancola ultimately strikes up a relationship with fellow castmate Ortiz-Magro in Episode 3.

View the full website biography of Sammi Sweetheart Giancola.