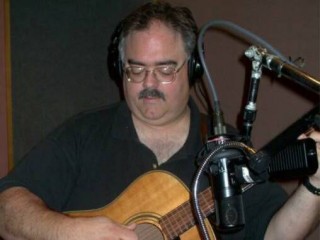 Rory Cooney
Date of birth : 1952-05-29
Date of death : -
Birthplace : Delaware, Ohio,U.S.
Nationality : American
Category : Arts and Entertainment
Last modified : 2011-11-07
American liturgist Rory Cooney is in the vanguard of church music composition in the United States. His songs, which employ popular instrumentation, are used in worship services at Catholic parishes nationwide.
When Rory was five years old, the family moved to Phoenix, Arizona, where he attended the St. Vincent de Paul Catholic grade school. As a boy he sang in the choir, and the Daughters of Charity taught him Gregorian chant. He was privileged to sing with the David Windsor Boys' choir, and his love for church music grew.

Cooney later attended the St. Vincent Seminary, in Montebello, California for his high school studies and taught himself to play the piano. He then spent a year at St. Mary's Seminary, a preparatory seminary in Santa Barbara, before enrolling at St. Mary's Seminary in Perryville, Missouri. Cooney studied philosophy and languages, among other subjects, intending to enter the priesthood. However, while many of his classmates went on to become ordained priests, Cooney left the seminary during his junior year to pursue other interests. He was eventually granted a bachelor of arts in liberal studies from St. Mary's Seminary.

After serving as the music director at St. Mary's Seminary Church from 1972 to 1973, Cooney became the assistant music director at the St. Vincent de Paul Catholic Church in Phoenix, Arizona, a position he held until 1977. From 1978 to 1983 he directed the choirs at Saint Simon and Saint Jude cathedrals and the folk ensemble of St. Augustine Catholic Church. During these years Cooney spent his weeks working as a travel agent. He also served as the assistant director of the Phoenix Diocesan Chorale from 1981 to 1983, becoming the chorale's director in 1986 and 1987.

Largely self-taught, Cooney has composed over 250 songs, many of them based on lyrics paraphrased from the Psalms. And several of these works have been published by North American Liturgy Resources in collections used for worship in Catholic churches nationwide. While through his music Cooney tries to help modern listeners understand Biblical concepts that date back centuries, his instrumentation is representative of modern popular idioms and includes synthesizers, electric guitars, and trap drums, as well as acoustic instruments: piano, trumpets, and saxophone. Cooney sings some of his songs and recruits colleagues to sing others. Soprano Theresa Donohoo, who appears on several of Cooney's albums and has performed in concert with the composer, describes his music as cutting "across all lines." She told Joseph Kenny of the St. Louis Review, "He writes intelligent, prayerful lyrics. The theme is just as important as the music. It has a lot of meaning."

From 1985 to 1987 Cooney attended the Corpus Christi Center for Advanced Liturgical Studies where he completed the Directors' Certification Program. Cooney is part of a group of Catholic musicians who visit other parishes in many states to teach church leaders how to better use music in their worship services. He has also designed or assisted in designing and performing music at several regional and national conferences, including the Johannes Hofinger Conference, The East Coast Religious Education Conference, the LACCD (Los Angeles Religious Education Conference), the North American Conference on Worship, the Southwest Liturgical Conference, the Conference of Major Superiors of Men Religious, and conventions of the National Association of Pastoral Musicians and the Long Beach California Association of Pastoral Musicians. In addition, Cooney writes articles on music for worship for such magazines as Today's Parish, Pastoral Music, and Modern Liturgy.

In 1987 the Missionary Oblates of Mary Immaculate and the National Shrine of Our Lady of the Snows in Belleville, Illinois commissioned a musical based on the Biblical parable of the prodigal son. Cooney collaborated with Jody Serey, whom he had met in liturgy classes at the seminary, eventually composing the lyrics and the music for the book, Lost and Found: A Musical Parable.

In Luke's gospel (15:11-32), Jesus tells a crowd about a father and his two sons. The younger son asks for his inheritance and leaves for a distant country, where he squanders his money on a life of debauchery. In poverty, the son becomes a hired hand, feeding the pigs on a farm. Eventually he decides to return home to beg his father's forgiveness and work there as a servant. Upon his return, the son is greeted with great joy by his family, except his older brother, who has worked diligently but in his own self-interest. The father's "prodigal love," that is, "love beyond reason," in this parable represents the generous and unending love of God for all people.

Cooney added several characters to his retelling of this parable--including a mother and daughter--to make the story apply to the family as a whole. The distant country became the Distant Land Bar and Grill, populated with barflies and floozies, and the farm where the son worked in his poverty become the Hog Heaven Bar, replete with pig bikers and "pig floozies." The language is forthright and comic relief abounds. Lost and Found was first performed on June 20, 1987 at Youth Sing Praise, a week-long gathering of high school students from throughout the country. After its debut performance, Cooney rewrote the script, and subsequent performances have been followed by further alterations.

Music has also played an important role in Cooney's personal life, for it was through his musical activities that he met his wife, Therese. They were married in 1974 and have five children. Cooney's hobbies include writing, stamp collecting, fishing with his children, attending movies and theater, and traveling.

Selective Works:
-You Alone, North American Liturgy Resources, 1984.
-Do Not Fear to Hope, North American Liturgy Resources, 1986.
-Mystery, North American Liturgy Resources, 1987.
-Missa America, North American Liturgy Resources, 1987.
-Lost and Found: A Musical Parable, North American Liturgy Resources, 1989.
-Safety Harbor, GIA Publications, 1990.
-Psalms for the Church Year IV, GIA Publications, 1991.
-Cries of the Spirit: Psalms for Liturgy, North American Liturgy Resources, 1991.




View the full website biography of Rory Cooney .