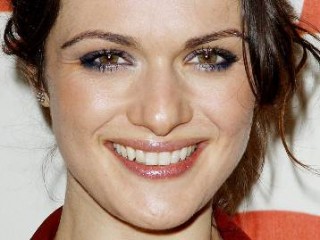 Rachel Weisz
Date of birth : 1970-03-07
Date of death : -
Birthplace : Westminster, London, England
Nationality : English
Category : Arts and Entertainment
Last modified : 2011-10-03
Rachel Hannah Weisz is an English film and theatre actress and fashion model.

Rachel Weisz was born on March 7, 1970 and raised in London's artistic and intellectually-oriented suburb of Hampstead. Her parents were both Jewish émigrés who had escaped the Nazi regime - her father, a scientific inventor who had fled Hungary; her mother, an Austrian psychoanalyst. Weisz and her sister, Minnie, grew up under the influence of educated, individualist parents who valued theater and the arts and encouraged their daughters to form their own opinions about the world through often lively household debates. This outspokenness was obviously not valued at the pair of schools that expelled Weisz before she was a teen. She fared better at the less stodgy St. Paul's Girls School in Hammersmith, from which she would eventually graduate. But prior to that, she found some success as a model in her early teens and got a bit of local press when she turned down an offer to appear alongside Richard Gere in the feature "King David" in 1984.

Weisz was not desperate to trade in her normal teen life for the limelight; instead continuing her academic pursuits at Cambridge University's Trinity Hall. While majoring in English and churning out impressive treatises on great British and American literature, she toyed with the idea of shifting to law studies, while also beginning to appear in school theatrical productions. She and friend Sacha Hails formed their own performance group called Talking Tongues, staging both scripted and improvised comedic performances with considerable success. The duo was accepted to the renowned Edinburgh Fringe Festival three times; their final performance earning the Guardian Student Drama Award and an invitation to perform the piece, "Slight Possession," at the National Theater on London's West End. Weisz finished her English degree and was guaranteed a place at drama school, but she had begun landing small TV roles; instead choosing to go with the momentum of her blossoming acting career.

A co-starring role with Ewan McGregor in the BBC miniseries "Scarlet and Black" (1993) led to Weisz's return to the West End in a revival of Noel Coward's "Design for Living," which earned her a Critic's Circle Award for Best Newcomer. Weisz made a move to the big screen in two very different films: with a small role in Italian director Bernardo Bertolucci's "Stealing Beauty" (1996), and in a supporting role (opposite Keanu Reeves) as a scientist trying to save the world in "Chain Reaction" (1995). Her profile and reputation as an intelligent and versatile actress grew with a string of mostly panned British films including the Joseph Conrad adaptation "Swept from the Sea" (1997), Michael Winterbottom's smoldering "I Want You" (1997), and the WWII comedy "The Land Girls" (1998). In 1999, Weisz returned to the West End in one of her proudest performances, Tennessee Williams' Southern gothic drama "Suddenly Last Summer." Weisz had studied the playwright at Cambridge and sank her teeth into the role of a mentally unstable woman grieving the loss of a cousin murdered under shrouded circumstances.

Despite her growing familiarity factor on British film screens and her respected position on the London stage, Weisz was still relatively unknown in Hollywood circles until her high-profile breakout as a clumsy but adventurous librarian opposite Brendan Fraser in the blockbuster "The Mummy" (1999). The fun romp was not quite on par with her ambitious art house fare, but it showcased Weisz's wonderful comic chops and a versatility that prevented her from being typecast as strictly an earnest British dramatic actress. Her next two features did not enjoy nearly the broad success of "The Mummy." The Holocaust-era "Sunshine" (1999), in which she co-starred with Ralph Fiennes as an adulterous wife involved with her dashing brother-in-law, was a festival favorite and multiple award nominee. The dark chick-revenge caper comedy "Beautiful Creatures" (2000) was universally panned for failing to deliver the "Thelma & Louise" (1991) goods it promised, while "Enemy at the Gates" (2001) was both well received by critics and a sizeable international hit. In the film, Weisz paired with another Fiennes brother, Joseph, to essay a German-speaking Russian soldier, fighting to save Stalingrad during WWII. That same year, she reprised her role as the buttoned up librarian with spunk in the box office success, "The Mummy Returns" (2001).

In 2001, Weisz appeared on the London stage again in a production of Neil Labute's collegiate love story, "The Shape of Things." Around that time, she stayed on in London to give a warm turn as a single mom and potential love interest for immature cad Hugh Grant in "About a Boy" (2002) - a film which proved her cache as a Hollywood romantic comedy actress. She turned femme fatale for the neo-noir con game flick "Confidence" (2003), delivering a seductive performance as the dangerous dame in the middle. She continued her Hollywood run alongside Dustin Hoffman, John Cusack and Gene Hackman in "Runaway Jury" (2003); a big screen adaptation of John Grisham's legal potboiler, playing a mysterious woman entrenched in a deadly effort to influence a verdict. The actress then was seriously miscast as Ben Stiller's wife in the disastrously unfunny comedy "Envy" (2004), a film that failed to utilize either her acting talents or her beauty. Again flawlessly adopting an American accent, Weisz returned to horror-adventure with the comic book-derived "Constantine" (2005), playing a policewoman drawn into the horrific world of occult investigator John Constantine (Keanu Reeves) after the mysterious death of her twin sister.

Weisz at last found a role equal to her considerable abilities and was overwhelming lauded for "The Constant Gardener" (2005). In director Fernando Meirelles' gripping adaptation of the John LeCarre novel, Weisz played the charming but politically outspoken wife of a complacent British diplomat in Africa (Ralph Fiennes) whose murder sends him on a journey to unravel the dark, twisting secrets that led to her demise. Weisz delivered a startlingly three-dimensional performance in this engrossing, moving and poetic human drama set against a colorful, chaotic African backdrop. Weisz earned a Golden Globe Award, an Academy Award, a Screen Actors Guild Award, as well as both a BAFTA and a Critic's Circle Awards in her home country - meaning, she took all international awards for this performance. She appeared at the 78th Academy Awards very pregnant with her first child, that of fiancé and film director Darren Aronofsky - most famous for helming "Pi" (1998) and "Requiem for a Dream" (2000).

The following year, Weisz and Aronofsky worked together for the first time in "The Fountain," an ambitious sci-fi fantasy spanning time, space and philosophy, but ultimately missing the mark on most accounts. The film was inaccessible for broad audiences and failed to make back its budget, but Weisz was none the worse for her successful renditions of two challenging roles as a modern-day cancer patient and a 16th century Spanish queen. After another ill-advised foray into broad Hollywood fare with the Vince Vaughn holiday vehicle "Fred Claus" (2007), Weisz gave upscale romantic comedy another shot with "Definitely, Maybe," playing an ambitious journalist and former lover of single dad Ryan Reynolds. Later in the year, Weisz was slated to appear in a co-starring role in "The Brothers Bloom" (2009), as a wealthy but sheltered heiress involved in an elaborate hoax by a pair of con men played by Mark Ruffalo and Adrien Brody. Following a turn as Blanche DuBois in a West End production of Tennessee Williams' "A Streetcar Named Desire" (2009), Weisz starred in the long-awaited adaptation of Alice Sebold's "The Lovely Bones" (2009), a supernatural thriller about a young murdered girl who watches over her family from heaven, as she weighs her desire for vengeance against wanting them to heal.

Weisz's upcoming roles include an adaptation of Terence Rattigan's play The Deep Blue Sea, the thriller film Dream House alongside Daniel Craig, and an upcoming romantic drama written and directed by Terrence Malick, which would see her starring alongside Ben Affleck, Olga Kurylenko, Javier Bardem and Rachel McAdams.

View the full website biography of Rachel Weisz.