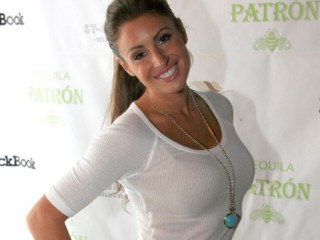 Rachel Uchitel
Date of birth : 1975-01-29
Date of death : -
Birthplace : New York City, New York, U.S.A.
Nationality : American
Category : Arts and Entertainment
Last modified : 2011-08-25
Rachel Uchitel is an American nightclub manager, hostess and TV correspondent.

The tabloid newspaper The National Enquirer claimed in November of 2009 that Rachel Uchitel was the mistress of superstar golfer Tiger Woods.

Uchitel was a nightclub manager and event planner in New York City. Her fiancee, Andy O'Grady, was killed in the World Trade Center attacks of 2001 and she was shown in newspapers in the days after the event, holding photos of O'Grady as she searched for him. At the time she worked for Bloomberg News, and she later moved to Las Vegas and became the VIP door hostess for the popular Tao nightclub. She also dated one of the club's managing partners, Jason Strauss, an old friend, before moving back to New York City. A few days after The Enquirer made its claim that Uchitel had met Woods for a tryst in Australia, the golfer had 2:30 am car crash outside his home in Florida on 27 November 2009. The gossip site TMZ.com connected the two events, saying that Woods had fought with his wife over the Uchitel rumors. The next day, Uchitel told The New York Post that she and Woods "have never had an affair, and the claims we did are completely false."
View the full website biography of Rachel Uchitel.