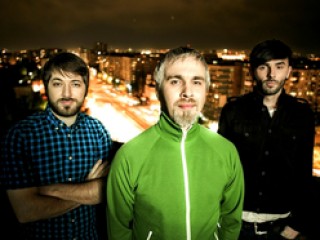 R.O.A. (Rise Of Artificial)
Date of birth : -
Date of death : -
Birthplace : Bucharest, Romania
Nationality : Romanian
Category : Arts and Entertainment
Last modified : 2011-06-09
Rise Of Artificial is a musical project founded during the autumn of 2010, by two of the greatest/ most prodigious electronic music producers in Romania, Bogdan Popoiag (UNU') and Cezar Stanciulescu (Junkyard).

The radio premiere of the project took place on the 10th November, by the release of the first single entitled 'Ne place' – 'We like it', which was first presented on Radio Guerilla.

The two producers have finished 19 tracks, which were included on the new album "ARTIFICIAL" released on May 25 (2011) The same discography will also include tracks previously signed by Junkyard, tracks that have been on the "Arpegaut" album and hereby reinterpreted/ performed in a R.O.A. characteristic manner.

The compositions are both common and separate, based on inspiration. Bogdan is also the director of the video created for the track entitled ''We like it'' and he will also contribute to the visuals part of the project, while Cezar will perform the primary vocals.

In may 2011, the band include one more member. Cristin Negriuc is responsible for the electronic elements of guitar sounds. The voice, the synthesizers and the electric guitar will therefore contribute as signature elements to the 100% Live concerts that are to follow.

Music video: R.O.A. 'Ne Place':



View the full website biography of R.O.A. (Rise Of Artificial).