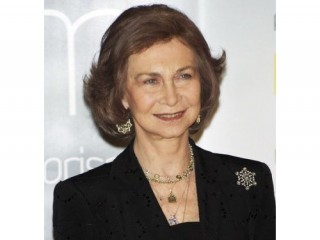 Queen Sofia Of Spain
Date of birth : 1938-11-02
Date of death : -
Birthplace : Athens, Greece
Nationality : Spanish
Category : Politics
Last modified : 2011-08-19
Queen Sofía of Spain is the wife of King Juan Carlos I of Spain.

She spent part of her childhood in Egypt and South Africa as part of her family's forced exile during World War II. In 1946 she returned to Greece where she continued her education, specializing in childcare, music and archeaology.

The king and queen were married on May 14th, 1962 and have three children and four grandchildren.

In 1993 Sofia becomes the executive president of the Queen Sofía Foundation, which sent funds for relief in Bosnia, and is the honorary president of the Royal Board on Education and Care of Handicapped Persons and the Foundation for Aid for Drug Addicts.

The Queen is an Honorary Member of the San Fernando Royal Academy of Fine Arts and of the Royal Academy of History. She has received Honorary Doctorates from the Universities of Rosario (Bogotá), Valladolid, Cambridge, Oxford, Georgetown, Evora, St. Mary's University, Texas, and New York.

View the full website biography of Queen Sofia Of Spain.