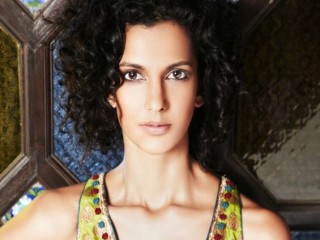 Poorna Jagannathan
Date of birth : 1972-12-22
Date of death : -
Birthplace : Tunis, Tunisia
Nationality : American
Category : Arts and Entertainment
Last modified : 2011-10-07
Poorna Jagannathan is an American actress who plays Saya on USA's Royal Pains. She came to prominence after starring opposite Imran Khan in the Bollywood film Delhi Belly.
Jagannathan was born in Tunis, Tunisia but grew up in Argentina, Ireland, Brazil and Pakistan. She graduated in journalism from the University of Maryland, College Park. She started her Master's from the Actor's Studio but left after the first year.
Jagannathan portrays Saya Katdare on USA network's Royal Pains. She has also appeared on TV shows like Law & Order, Rescue Me, Love Monkey and The Game. She will be seen as Mira in Peace, Love and Misunderstanding starring Jane Fonda and Catherine Keener, directed by Oscar winner Bruce Beresford. She is also an established theatre actress and is part of The Barrow Group in New York City.
Jagannathan garnered attention from critics for her portrayal of Menaka in the film Delhi Belly. The Village Voice said "For all this censor-board razzing, the most enjoyably subversive element is Poorna Jagannathan as the self-sufficient bachelorette who waylays Tashi on his way to the altar. Rangy, corkscrew-haired, with a wary demeanor that can't long be upset by anything, she's a happy departure from the usual run of Xeroxed, pedestaled beauties. "Mumbai Mirror said, "Poorna Jagannathan, an offbeat choice, is remarkably subtle and does a brilliant job." The Daily News and Analysis was of the opinion that Poorna shines in the film, and that "her bohemian sex appeal" is "a refreshing change from the prim and proper heroine' we are used to watching."

View the full website biography of Poorna Jagannathan.