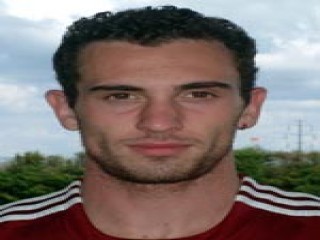 Pierre-Alexis Pessonneaux
Date of birth : 1987-11-25
Date of death : -
Birthplace : Belley, France
Nationality : Française
Category : Sports
Last modified : 2011-11-08
Pierre-Alexis Pessonneaux , né le 25 novembre 1987 à Belley, France , est un athlète français, spécialisté du 200m , Sprint - Relais - 200 m - 4 x 100 m.

Après avoir été champion national junior sur 200 m en 2006, il remporte la médaille d'argent aux Jeux méditerranéens 2009 à Pescara, Italie .Il fait partie des meilleurs temps des engagés sur 200 m aux Championnats d'Europe espoirs d'athlétisme 2009.

Lors des Championnats d'Europe d'athlétisme 2010 à Barcelone, il remporte la médaille d'or du relais 4 x 100 mètres (3e relais) en 38 s 11 avec Jimmy Vicaut, Christophe Lemaitre, et Martial Mbandjock.


View the full website biography of Pierre-Alexis Pessonneaux.