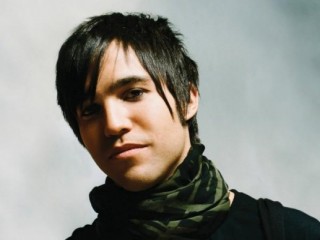 Pete Wentz
Date of birth : 1979-06-05
Date of death : -
Birthplace : Wilmette, Illinois, U.S.
Nationality : American
Category : Arts and Entertainment
Last modified : 2011-10-18
Pete Wentz made a name for himself in the early 2000s as the outspoken bassist and lyricist for the popular Chicago pop-punk unit Fall Out Boy.
Born Peter Lewis Kingston Wentz III in the Chicago suburb of Wilmette, Wentz grew up an avid soccer player and music fan. He loved the Smiths, learned to play piano at a young age, and eventually picked up the bass guitar, deciding he wanted to be in a punk band.
At age 14, during his freshmen year of high school, Wentz started regularly skipping school, so much so that his parents were ultimately persuaded to send him to a tough-love boot camp for eight weeks to straighten him out.
Hating every second, Wentz learned to internalize his emotions during the program; later on, music and writing thus became one of his only real outlets for expression -- the highly personal nature of his lyrics and his clever wordplay easily resonated with fans and contributed to Fall Out Boy's popularity.
As a teen, Wentz eventually began cutting his teeth in various punk and hardcore bands throughout the local scene, often playing in multiple groups simultaneously and making a name for himself amid Chicago punk circles.

He most notably served time in the '90s playing with metalcore acts Racetraitor and Arma Angelus, serving as the growling lead vocalist for the latter, through which he met guitarist and future Fall Out Boy bandmate Joe Trohman. Trohman approached Wentz about starting up a poppier punk group together, and Fall Out Boy was thus born in 2001; Wentz subsequently left Arma Angelus to concentrate on the new band full-time.

Fall Out Boy steadily built up a loyal grassroots following across the country (Wentz especially spent a lot of time communicating directly and building kinships with fans) before exploding into the mainstream consciousness with their 2005 album, From Under the Cork Tree.
During work on the album, pressure and stress started greatly affecting him; he began isolating himself and ultimately overdosed on anxiety medication in early 2005, leading to a weeklong hospital stay.
He recovered, and as Fall Out Boy's celebrity rose -- thrusting emo and pop-punk onto radio and MTV airwaves alongside New Jersey peers My Chemical Romance -- so did Wentz's, and he essentially became the face (and mouth) of Fall Out Boy and an entire scene.
On November 20, 2009, the four band members announced they will be taking an indefinite hiatus, saying they were unsure of the future of the band. Wentz has said that his personal reason for taking a break is that he feels that his name and marriage to pop singer Ashlee Simpson had become a hindrance for the band. He added: "I think the world needs a little less Pete Wentz".

Wentz (eyeliner, tight jeans and all) suddenly became a person of interest to gossip columns and tabloids; they especially fed off one particular incident in early 2006 where naked photos taken of him on his cell phone leaked online.
The paparazzi also enjoyed documenting his later romance with pop singer Ashlee Simpson.

More than just a musician -- and much like his idol Jay-Z -- Wentz got involved in a variety of projects aside from Fall Out Boy, including acting as the head of his vanity label Decaydance (an imprint of Fueled by Ramen Records), where his A&R work led to the signing of the widely successful Panic! at the Disco, among others.
Wentz further started a clothing company/book distributor called Clandestine Industries, and wrote a graphic novel entitled The Boy with the Thorn in His Side, which was inspired by the chronic insomnia and nightmares he'd had as a kid.
In the summer of 2007, Wentz opened a bar with some of his musical colleagues and friends (including members of the Academy Is... and Gym Class Heroes) in New York City's East Village called Angels and Kings.

Wentz collaborated with Mark Hoppus on the track "In Transit" on the Almost Alice soundtrack for the 2010 movie, Alice in Wonderland. He was also a judge for the 10th annual Independent Music Awards to support independent artists' careers.

Wentz has written a book entitled The Boy With the Thorn In His Side, a story based on nightmares he had as a child.
The title is a reference to a track on The Smiths' album The Queen Is Dead. Wentz explained that writing books serves as another mode of self-expression other than songwriting.
In addition, Wentz is currently co-writing a book with William Beckett of The Academy Is....

In June 2009, it was announced Wentz is working on a five-issue comic book mini-series called Fall Out Toy Works,to be published by Image Comics.

Wentz was in a multi-episode arc of the show One Tree Hill,he also made a brief cameo appearance in the show Californication,in 2008, Wentz appeared in comedian Jimmy Kimmel's video "I'm Fucking Ben Affleck" as a chorus member and Most recently, Wentz directed a music video for the song "If It's Love" by American rock band Train.

In February 2011, Ashlee Simpson filed for divorce, citing "irreconcilable differences" as the reason for its decision. She is asking for joint custody and primary physical custody of their son, Bronx, along with spousal support.
However, a later report said that Simpson believed the couple simply "married too young", with the source stating that "It was honestly a classic case of marrying young, having a kid young and growing apart over the years".
Wentz reportedly did not want the divorce.

Wentz is a supporter of Invisible Children, an organization dedicated helping the cause of displaced refugees in Uganda. He and Fall Out Boy traveled to the nation, and filmed the music video for the song "I'm Like a Lawyer... (Me & You)" which featured a love story between child soldiers.
Along with Mary J. Blige and Billy Corgan, Wentz is a spokesperson for The Jed Foundation's Half of Us campaign, a program aimed at lowering the rate of teenage suicide.

View the full website biography of Pete Wentz.