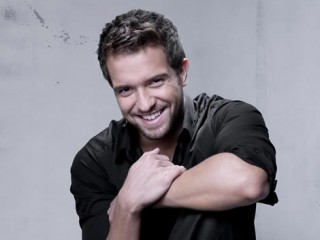 Pablo Alboran
Date of birth : 1989-05-31
Date of death : -
Birthplace : Malaga,Spain
Nationality : Spanish
Category : Arts and Entertainment
Last modified : 2011-11-28
Pablo Moreno de Alborán Ferrándiz best known as Pablo Alborán is a Latin Grammy nominated Spanish singer.

From a very young age, he was interested in receiving instruction for various musical instruments such as: piano, classical guitar, flamenco guitar, and acoustic guitar, and learning to sing with professional musicians in Málaga and Madrid.

At the age of twelve, he composed his first songs, "Amor de Barrio" (Neighborhood Love) and "Desencuentro" (We Missed Each Other), which were featured on his debut album. In Málaga he performed for the first time with a flamencan band in a restaurant, where was nicknamed 'El Blanco Moreno' (The Black White).
Later, Pablo met the producer Manuel Illán and recorded a demo, which included a cover of "Deja de Volverme Loca" (Stop Driving Me Crazy) by Diana Navarro. Upon hearing this recording, Navarro expressed great interest in Alborán and later became his musical godmother.

In preparation for his first album, Alborán composed a total of 40 songs from which the playlist could be selected. During the recording of this studio album, Pablo Alborán, he uploaded a few songs on Youtube. He was heard by many, including singer Kelly Rowland who was amazed by his voice saying "I'm in love with Pablo Alboran!". His YouTube videos have since received millions of views.

His first single, 'Solamente Tú' (Only You) was digitally released in Spain in October of 2010. In February 2011, he released his first album, leading the sales charts for several consecutive weeks.With his debut album, released earlier this year on February 1st 2011, Pablo Alborán has proved to be the biggest surprise staying 15 weeks at No.1 and hitting triple platinum in sales.

Alborán began his first tour with a complete band on May 27, 2011 in Madrid at the Palacio de Vistalegre.
View the full website biography of Pablo Alboran.