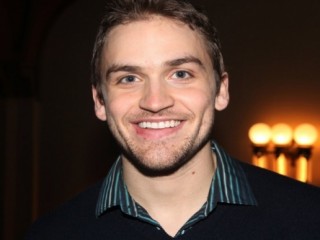 Neil Haskell
Date of birth : 1987-04-16
Date of death : -
Birthplace : New York City, New York, U.S.
Nationality : American
Category : Famous Figures
Last modified : 2011-08-12
Neil David Haskell is an American contemporary dancer.

American contemporary dancer Neil Haskell was born on April 16, 1987 in Clarence Center, New York. In 2005, he was chosen as Dancer of the Year at the American Dance Awards, and he presently competes as a top 20 finalist in the third season of the Fox network's reality television series So You Think You Can Dance. Neil entered the world of dancing when he was five years old, training in ballet at the Chautaqua Institution for three summers and attending Point Park University as dance major for a year. He describes his dance style and techniques as a mix of ballet and jazz, and his favorite dancer is Charlie Hodges, as well as any of his fellow cast members from the Broadway musical adaptation of Bob Dylan's song The Times, They Are A-Changin'.

Aside from dancing, he's also skilled at volleyball, and was the MVP of his high school volleyball team during his junior and senior years. While no one else in his family dances professionally, Neil has appeared onstage in productions of Beauty and the Beast, 42nd Street, Grease, Seven Brides for Seven Brothers, and the Broadway show The Times, They Are A-Changin'. He has stated that he plans to use his stint on SYTYCD as a springboard for the rest of his career.

On the August 7, 2008 Season 4 finale, Haskell, along with other finalists from seasons 1-3, joined Season 4's top 20 in a dance number. He also returned as an All-Star in Season 7 of SYTYCD, and again in Season 8.

View the full website biography of Neil Haskell.