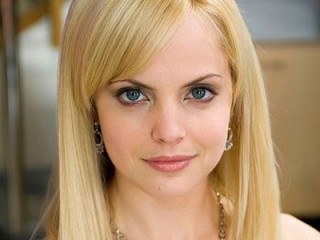 Mena Suvari
Date of birth : 1979-02-09
Date of death : -
Birthplace : Newport, Rochelle
Nationality : American
Category : Arts and Entertainment
Last modified : 2010-12-12

Blonde, blue-eyed, and looking for all the world like Heather Graham's little sister, Mena Suvari made her film debut with a small role in Gregg Araki's 1997 Nowhere. The same year, Suvari, appeared in two other films, Snide & Prejudice and Kiss the Girls. After another small role, in The Slums of Beverly Hills (which starred her future American Pie co-star Natasha Lyonne), Suvari landed her breakthrough role playing the forthright, virginal Heather in the 1999 sex comedy smash American Pie.

The same year, the actress (who had also done television work on shows such as E.R. and Chicago Hope) won further recognition with a lead role as the teenaged object of Kevin Spacey's middle-aged affections in the hugely acclaimed American Beauty. With yet another lead role that year, this time in the made-for-TV disaster film Atomic Train, Suvari seemed perfectly poised on the well-trod brink of stardom.

Her profile received another boost in 2000, thanks to starring roles in Sugar & Spice and Loser, the latter of which saw her starring as the apple of American Pie co-star Jason Biggs' eye. That same year, the then 21-year-old actress made headlines of a different sort with her marriage to Richard Brinkman, a cinematographer 17 years her senior.


View the full website biography of Mena Suvari.