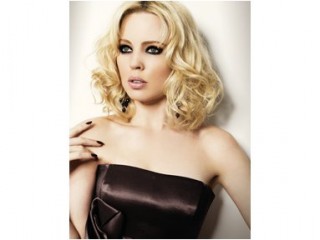 Melissa George
Date of birth : 1976-08-06
Date of death : -
Birthplace : Perth, Western Australia
Nationality : Australian
Category : Arts and Entertainment
Last modified : 2011-10-04
Melissa George (born 6 August 1976) is an Australian film and television actress who has worked in Australia, the United Kingdom and the United States. Melissa is perhaps best known for her role as Angel Parrish on the Australian soap opera Home and Away. She appeared in episodes of such American television series as Charmed, Alias, Friends, Lie to Me, Grey's Anatomy, and In Treatment.

She made her film debut in the neo-noir science fiction feature Dark City (1998), and later was cast in supporting roles in the films The Limey (1999) and Mulholland Dr. (2001). Other film appearances include the remake of The Amityville Horror (2005), the thriller Turistas (2006), and the vampire horror film 30 Days of Night (2007). She garnered critical acclaim for her starring role in Triangle (2009).

Melissa George was born in Perth, Western Australia, the daughter of Pamela, a nurse, and Glenn George, a construction worker. The second of four children, she developed an interest in dancing and began studying jazz, tap, ballet, and modern dance at the age of seven. Her enthusiasm for dance eventually evolved into a passion for artistic roller skating. She is an Australian national roller skating champion and won bronze medals in the National Championships in 1989 and 1990. She won a silver medal at the Junior World Championship in 1991.

Melissa George is a dynamic personality of the glamour world who is managing her acting career simultaneously in USA, UK and Australia. This stunningly beautiful actress was born on 6th August, 1976 in Perth, Western Australia. Her parents are Pamela George, a nurse by profession and Glenn George, a construction worker. They are total four siblings and Melissa is the second child. Since childhood she was passionate about dancing and so she learnt Jazz, tap, ballet and many other modern forms of dance when she was only seven years old. She is even interested in Artistic Roller skating.

In 1989, she participated in Australian National Roller Skating Championship and won it. In 1990, she won bronze medals for national championship again. In 1991, she again won silver medal for Junior Roller Skating World Championship. Her teenage was also full of these worth mentioning achievements. She also started her modeling career as a teenager and in 1992 she won a modeling contest. After that, this sweet sixteen girl met Liz Mullinar, a casting agent and got a role to perform for the popular Australian soap Home and Away as Angel Parrish. So, for this she had to move to Sydney and she continued the show for next three years. After that she was looking for other works. She posed for nude photography for two magazines Australian Playboy and Black + White, a celebrity photo magazine.

She has always been a fitness freak and she made one video, "Mind, Body and Soul" that instructs about various fitness regimes in 1996. Her next target was Hollywood and so, she moved to Los Angeles to try her luck. Initially she had to accept a few small roles in movies like Dark City, The Limey, Down with Love etc. She also has managed to get some major roles in movies like David Lynchs "Mulholland Drive".

"Lost in OZ", ABC drama-comedy "Thieves", WB series Charmed etc. Her first big achievement was bagging the role of Lauren Reed in Alias in 2003 and in the same year she again got a big break with the role of Rachels Nanny in The American sitcom Friends. Her first feature film released was Kathy Lutz in 2005 which was a remake of the Amityville Horror. In the same year she acted as Deanna Schine in a thriller movie "Derailed". The years 2006 was packed up with multiple assignments like the drama Music Within, the thriller W?Z, graphic novel 30 Days of Night based movie, horror-thriller Turistas etc.

In 2008, she again did a half-hour drama show "In Treatment" in HBO television. Now when she reached the top row of Hollywood celebrities she is being invited for appearing as guest in many types television shows, reality shows etc.
Currently she is living in New York with her husband who is a Chilean film director. She also had a daughter, but with her previous spouse. Her daughter Martina was born in 1995.

She got her American citizenship in 2008 although she already had one for Australia. She got Logie Award two time in a row in 1994 and in 1995 as a talented actress, Australians In Film Breakthrough Award in 2005, Australian Film Institute Best Actress award in 2009 and was nominated for Golden Globe Award Best Supporting Actress (TV) - In Treatment.
View the full website biography of Melissa George.