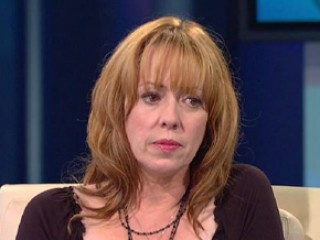 Mackenzie Phillips
Date of birth : 1959-11-10
Date of death : -
Birthplace : Alexandria, Virginia, U.S.
Nationality : American
Category : Arts and Entertainment
Last modified : 2011-09-20
Mackenzie Phillips is an American actress and singer best known for her roles in American Graffiti and as rebellious teenager Julie Cooper Horvath on the sitcom One Day at a Time. She's also known for her role in the Disney Channel science fiction show So Weird.

She then essayed a series of juvenile-delinquent TV guest spots, which ended in 1975 upon her being cast as Julie Cooper on the popular sitcom One Day at a Time. During the run of this series, MacKenzie accepted a few outside assignments, notably a cameo as Lillian Gish (whom she closely resembled) in the made-for-TV The Silent Lovers (1980). Drug problems and run-ins with the law compromised MacKenzie's ability to function on One Day at a Time, culminating in her being fired during the 1979-80 season. After going "cold turkey," MacKenzie Phillips briefly returned to the series in 1981, but her previous self-destructive lifestyle had taken its toll on her physical and emotional makeup; she left One Day for good in 1983, and has worked but little since.

Born Laura Mackenzie Phillips in Alexandria, Virginia, she is the daughter of John Phillips, singer of The Mamas & the Papas, and his first wife, Susan Adams. She is the sister of Jeffrey Phillips and a half-sister of Tamerlane Phillips, actress Bijou Phillips and singer Chynna Phillips.

Phillips attended Highland Hall Waldorf School in Northridge, California. At age twelve, Phillips formed a band with three of her classmates and was spotted by a casting agent during one of their performances. She was given an audition for a role in the 1973 hit film American Graffiti, which she won.
View the full website biography of Mackenzie Phillips.