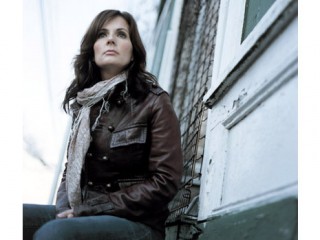 Lori McKenna
Date of birth : 1968-12-22
Date of death : -
Birthplace : Stoughton, Massachusetts, U.S.
Nationality : American
Category : Arts and Entertainment
Last modified : 2011-03-02
Lori McKenna, born as Lorraine Giroux is an American folk singer/songwriter. She lives in Stoughton, Massachusetts with her husband and five children.

Lori McKenna is a mother of five from Stoughton, Mass. (pop. 27,000), about 20 miles outside Boston. She has been writing songs since she was 13 but didn't perform her originals for an audience until she was 27, encouraged by her husband and children. She began singing at open-mike nights in Boston, and the enthusiastic response led to her own shows. She took care of the kids all day, played shows in the evening and wrote songs at the kitchen table after the children's bedtime. She drove from show to show in the same minivan (with 150,000 miles on it) in which she ferried around the McKenna kids.

After growing comfortable with her shows, she released the album Paper Wings & Halo (1998), followed by Pieces of Me (2001), The Kitchen Tapes (2003) and Bittertown in 2004. (Her oldest son Brian plays guitar on "Mr. Sunshine.") McKenna's friend and fellow songwriter Mary Gauthier brought McKenna's music to the attention of Harlan Howard's publishing company in Nashville. In turn, the company then pitched McKenna's material to Faith Hill, who cut three of her songs for her 2005 album Fireflies. Sara Evans also cut a track from Bittertown, titled "Bible Song," for her 2005 album Real Fine Place.

Just weeks after Fireflies was released, Warner Bros. reissued Bittertown, and McKenna appeared at Hill's invitation on an episode of Oprah.


View the full website biography of Lori McKenna.