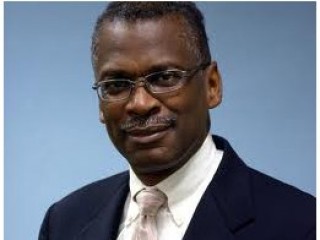 Lonnie Johnson
Date of birth : 1949-10-06
Date of death : -
Birthplace : Mobile, Alabama,U.S.
Nationality : American
Category : Science and Technology
Last modified : 2011-10-04

A bona fide rocket scientist, Lonnie Johnson worked on the Voyager, Mars Observer, and Galileo space probes at NASA's Jet Propulsion Laboratory. But he is most famous for inventing the Super Soaker (patent #5,074,437) during the late 1980s. As of 2005, Johnson holds 83 patents, only 18 of which are in the field of aquaballistics.

In 1989, Johnson formed his own engineering firm and licensed his most famous invention, the Super Soaker water gun, to Larami Corporation. Two years later, the Super Soaker generated over $200 million in retail sales, and became the number one selling toy in America. Larami Corporation was eventually purchased by Hasbro, the second largest toy manufacturer in the world. Over the years, Super Soaker sales have totaled close to one billion dollars. Johnson reinvested a majority of his earnings from the Super Soaker into research and development for his energy technology companies - "It's who I am, it's what I do." Currently, Johnson holds over 80 patents, with over 20 more pending, and is the author of several publications on spacecraft power systems.

Two of Johnson's companies, Excellatron Solid State and Johnson Electro-Mechanical Systems (JEMS), are developing energy technology. Excellatron is introducing thin film batteries, a new generation of rechargeable battery technology which has significantly better abilities than the current industry leader Li-ion. JEMS has developed the Johnson Thermo-Electrochemical Converter System (JTEC), which was listed by Popular Mechanics as one of the top 10 inventions of 2008, and has potential applications including solar power plants and ocean thermal power generation. It converts thermal energy to electrical energy using a non-steam process which works by pushing hydrogen ions through two membranes, with significant advantages over alternative systems, and is claimed to be highly scalable.


View the full website biography of Lonnie Johnson.