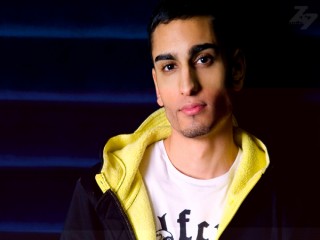 Lomaticc
Date of birth : -
Date of death : -
Birthplace : Canada
Nationality : Canadian
Category : Arts and Entertainment
Last modified : 2010-10-29
At the tender age of 15 this Canadian cutie released his first single Kini Soni which turned into an instant classic on the U.K. Brit Asian music scene, gaining praise from radio hosts, DJs and artists worldwide. Signed to SPG Music and 747 Records, Lomaticc is a singer, songwriter and producer. With his talent and charming personality Lomaticc has won the hearts of people all over the world and continues to grow his fan base, especially in Canada and the U.K.

Embracing his South Asian roots, Lomaticc brought what his camp calls a "new age Bhangra vibe" by producing and appearing on six independent tracks. He continued to receive acclaim and his tracks started to get airplay on Canada's and the U.K.'s largest Desi radio stations. Shortly after, Lomaticc's talent got noticed by "Canada's Number One Club DJ" and producer Baba Kahn. Kahn found the artist to be a perfect fit for his first ever South Asian and English fused CD complication Culture Shock: East meets West. The album, which was disturbuted by Universal Music Canada and SPG, really put the young artist's name on the map.

The buzz continued to grow about Lomatic with the massive success of his single TONiTE a track that featured Fatman Scoop, hip-hop star Kardinal Offishal, recording artist Konvict and popular Punjabi artist Sunny Brown. This song, which was written and produced by Lomaticc himself, ran airplay in Canada on FlOW 93.5FM and several mix shows across Canada. His single "SHiVA" that he also produced and wrote himself, received the same amount of acclaim.

From the U.S. to the U.K., Lomaticc has screaming fans to greet him upon his arrival for his anticipated gigs. Lomaticc is currently getting ready for the Culture Shock World Tour 2010 as well as writing and composing his solo album.

View the full website biography of Lomaticc.