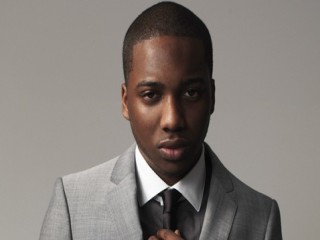 Loick Essien
Date of birth : 1990-04-29
Date of death : -
Birthplace : Hammersmith, England
Nationality : English
Category : Arts and Entertainment
Last modified : 2011-10-12
Loick is from Harrow, North West London, and went to school at St Mary's RC in Chiswick and Hatch End High School in Harrow. He studied vocals at The Institute of Contemporary Music Performance. His mother is Nigerian and his father is Ghanaian.
Loick has been surrounded by music all his life and musical influences include Michael Jackson and Bobby Brown. During his younger years he starred in a variety of music videos including Big Brovaz OK and it was during this time his vocal talents and songwriting skills were noticed.
MTV Select presenter Richard Blackwood was so impressed by his talents he immediately offered Loick the opportunity to co-host the show with him.

Essien began his musical career in 2008 when he appeared on rapper Chipmunk's debut single "Beast". The single, released on 8 October 2008,debuted at number 181 in the UK Singles Chart and later appeared on the album I Am Chipmunk.
Essien also featured on artist Bashy's lead single from his upcoming second album, "When the Sky Falls". The single, which was released independently on 12 March 2010, debuted at number 114 in the United Kingdom. Loick is widely regarded as one of the most explosive talents in the industry, and feedback generated from his feature on Bashy's underground classic Black Boys to his leaked demo of Idol, have amassed weighty views on YouTube and critical acclaim from peers and fans alike.
On 12 October 2010, Essien released his debut solo single "Love Drunk" in the United Kingdom through Sony Music, where it debuted at number 56 in the UK chart. It was then confirmed in February 2011 that Essien would release his debut album, entitled Identity later that year.
The second single to be released from the album, entitled "Stuttering" was released on 6 February 2011 and featured rap group N-Dubz, although only Dappy and Fazer appeared in the single's accompanying music video. The single marked Essien's top 40 debut, when it charted at number 36 on the UK Singles Chart.

Essien released his third single How We Roll featuring singer Tanya Lacey on 3 July 2011. It entered at number two in the UK Singles Chart to become his biggest hit to date. It sold 52,010 copies in its first week.
His fourth single called "Me Without You" was just released.The clip features the British singer, recently nominated for a MOBO, standing in the middle of a road singing about his lost love and how he deals in life after a major breakup. Loick himself explained: "Theres nothing worse than ending a relationship with someone you dont want to break up with. This song is about trying to rebuild your life when it feels like you cant go on without them. Everyone has felt like that at some point and its something we can all relate to".
'Me Without You' is taken from his upcoming debut album Identity expected in 2012.

View the full website biography of Loick Essien .