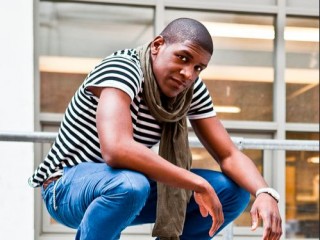 Labrinth (singer)
Date of birth : -
Date of death : -
Birthplace : Hackney, London, England
Nationality : British
Category : Arts and Entertainment
Last modified : 2012-07-03
Labrinth is a young and well known British RnB singer, born Timothy McKenzie which made his debut appearance on the UK Singles Chart in March 2010, when his collaboration with British rapper Tinie Tempah "Pass Out" reached number one.

McKenzie is signed to Simon Cowell's label Syco, becoming the first non-talent show signing in six years. Initially, he was tipped to work as a producer, but Cowell signed him as a solo act.

McKenzie attended Stoke Newington School and became interested in a musical career during his school years. He comes from a music family consisting of nine siblings. His brother, Mac.1, is a producer, and he introduced McKenzie to the art of creating music in his studio, at the age of 15. Labrinth started his big time career by producing for Master Shortie in his debut album A.D.H.D… This gained a buzz within the industry and he was then signed to a publishing deal by Guy Moot at EMI Music Publishing. He also co-wrote, produced and featured on Tinie Tempah's BRIT Award-winning single "Pass Out", which entered UK Singles Chart at number 1, becoming Tempah's first single to top the charts.

"Pass Out" introduced a unique sound to the music industry, with an electro-pop-grime sound. In June 2010, Labrinth and Tinie Tempah collaborated again, on the single "Frisky" which debuted at number 2 in the UK; although it became the duo's second single top the UK R&B Charts

"Last Time" 2012 Single:




Labrinth provided vocals on Professor Green's track "Oh My God" taken from his debut album Alive Till I'm Dead. He is currently writing songs for Professor Green, Ola Svensson, Pixie Lott, Preeya Kalidas and Loick Essien and is remixing songs from JLS. He remixed the single Stylo by Gorillaz, adding vocals from collaborator Tinie Tempah.

Labrinth's debut album Electronic Earth was released on 2 April 2012, having been preceded by the singles "Earthquake" featuring Tinie Tempah and "Last Time", which peaked at number two and number four respectively.


"Last Time" video:

View the full website biography of Labrinth (singer).