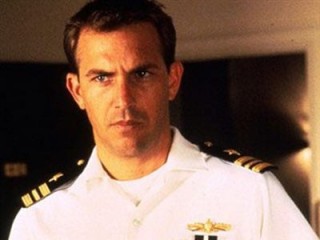 Kevin Costner
Date of birth : 1955-01-18
Date of death : -
Birthplace : Lynwood, California, U.S.
Nationality : American
Category : Arts and Entertainment
Last modified : 2011-06-14
Kevin Michael Costner is an American actor, singer, musician, producer, director, and businessman. He has been nominated for three BAFTA (British Academy of Film and Television Arts) Awards, won two Academy Awards, and two Golden Globe Awards.

Born in Lynwood, CA on Jan. 18, 1955, Kevin Costner was the youngest son of power company worker William Costner and his wife, Sharon. Though an unremarkable student, Costner grew up to be an excellent athlete. In addition to being an all-around sportsman, Costner's parents made sure that their son received a regular weekly dose of culture by enrolling him in piano lessons and even the church choir. Because of his father's work, Costner spent a good portion of childhood moving from city to city, up and down the California coast. Some time around the late 1960s and into the early 1970s, William Costner retired, settling his family down in Visalia, CA. After graduating from Villa Park High School in 1973, Costner enrolled at California State University, Fullerton where he majored in business and became a member - and later president - of the Delta Chi Fraternity. While his grades were less than stellar, Costner did, however, manage to leave college with three important things: his bachelor's degree, a blushing new bride and last, but not least, a newfound love of acting.

It was while returning from his Puerto Vallarta honeymoon in 1978, that Costner had a chance encounter with actor Richard Burton who was on the same flight. Striking up a conversation, it was the legendary thespian who inspired Costner to pursue his dream of acting full-time. With the support of his new wife, Cindy, Costner began taking acting lessons five nights a week, while working as a marketing rep by day. Though the marketing job lasted just one month, Costner continued to support himself and his wife by taking on a variety of odd jobs. While making the auditioning rounds, Costner worked at various times as a fisherman, a truck driver, and even a Hollywood tour guide.

After kicking around for a few years in bit parts and low-budget dramas, Costner almost landed his big break when he was cast in writer-director Lawrence Kasdan's seminal 1983 dramedy, "The Big Chill." A melancholic coming-of-age drama about the baby boomer generation, "The Big Chill" starred an ensemble cast of talented, but largely unknown young actors, including Kevin Kline, Glenn Close, Jeff Goldblum, Meg Tilly and Mary Kay Place. Cast in the central role of Alex, the dead friend whose funeral opens the film, Costner was actually supposed to be a much bigger character than he ended up being. Originally, Alex was to have appeared throughout the movie in a series of flashbacks, showing him as the metaphorical glue that bonded these seven disparate friends together. Unfortunately, when the movie was screened for test audiences, many complained that the flashbacks were intrusive to the drama already in progress. Bowing to studio pressure, Kasdan reluctantly cut all of Costner's scenes from the movie - though one brief shot survives, of Costner lying in the casket. Kasdan felt so guilty about cutting Costner's scenes, however, that he promised the young actor the lead in his next film, whatever and whenever it would be.

True to his word, three years later, Costner headlined an all-star cast in Kasdan's 1985 western, "Silverado." While the movie did not make him an immediate star, it successfully got Costner's handsome mug out there, and would mark the beginning of a steady rise. Costner's career would seriously take lift-off about a year later, when he did two highly regarded movies, back-to-back. The first was director Roger Donaldson's "No Way Out" (1987) - a taut remake of the 1948 neo-noir thriller "The Big Clock" starring Ray Milland. The second was director Brian DePalma's long-awaited big screen remake of "The Untouchables" (1987). With his easygoing charm and relatable everyman persona, Costner proved to be a perfect fit to play straight-arrow lawman, Eliot Ness. A huge commercial success when it was released, "The Untouchables" put Costner's career into maximum overdrive.

Costner's career continued to soar to new heights with his next two pictures. The first, "Bull Durham" (1988) would mark Costner as a bankable romantic lead. Directed by Ron Shelton, the picture cast Costner as Crash Davis, an aging minor league baseball player who starts a sizzling romance with a baseball groupie, Annie Savoy (Susan Sarandon). Nominated for an Oscar, the hugely successful "Bull Durham" signaled a turning point in Costner's career. It also established a theme that Costner would re-visit again in his next movie - baseball. If "Bull Durham" was the actor's opening pitch to stardom, then his follow-up, "Field of Dreams" (1989), was definitely a second-inning grand slam. A touching tale about an Iowa corn farmer (Costner) who receives a spiritual command to build a baseball field in his backyard cornfield, "Field of Dreams" plumbed unexpected depths, touching on the themes of regret, family, father-son relationships, and of course, following one's dreams. Nominated for three Oscars, "Field of Dreams" was named one of the best films of 1989 by critic Roger Ebert.

Costner's career hit a stratospheric peak in the early 1990s, when he made an assured directing debut with the richly detailed - if a bit over-long - "Dances With Wolves" (1990). A surprise blockbuster, the film was a landmark in the representation of Native American-Indians in Hollywood. It went on to win seven Oscars, including Best Picture and Best Director for Costner. Firmly established as one of the biggest box-office draws in town, Costner continued to attract sizable audiences to his films, whether critically lauded - as in the case of 1991's "J.F.K" - or otherwise - as in 1991's "Robin Hood: Prince of Thieves" (the first film to contain a laughable Costner accent). When Costner's critically panned romantic thriller, "The Bodyguard" (1992), even became a monstrous hit, the magnitude of his box office power became eminently clear. Next, Costner abandoned his patented heroic persona for his next project, the Clint Eastwood-directed "A Perfect World" (1993), in which he portrayed a charismatic, but mentally unbalanced escaped con who takes a young boy hostage and embarks upon a wild road trip. Though the film garnered mixed reviews and only moderate box-office returns, Costner's roguish performance was widely cited as one of the best of his career and a chance for him to be the bad guy.

The next year, Costner brought a new spin to a legendary lawman in Lawrence Kasdan's "Wyatt Earp" (1994), which he also co-produced. Emphasizing the simple family man side of the character, the film focused on Earp's early loss of a young wife and the effect this tragedy would have on his later career. Though some reviewers found the film self-indulgently long at over three hours, few found fault with Costner's performance. Meanwhile, family would again remain a strong theme in "The War" (1994), with the actor playing a returning Vietnam-era vet who seeks to build a better life for his wife and children. In a supporting role, Costner played a tortured soul trying to teach his young son the value of lessons he had learned during the war. Even with the Costner drawing power, however, neither 1994 release attracted much box office activity. He finished off the year as co-producer of the period adventure "Rapa Nui," a box office flop directed by Kevin Reynolds.

Costner chose a sci-fi action epic for his next vehicle as a star-producer, reuniting with Reynolds for "Waterworld" (1995), a post-apocalyptic "Mad Max" on water. In it, he played the Mariner, a half-man/half-amphibian protagonist. After a memorably troubled shoot in the waters off Hawaii, plagued by delays and mishaps - the most spectacular being the lavish set sinking to the bottom of the Pacific - the production wrapped in early 1995. The budget reportedly soared as high as $180 million, making it the then-costliest film ever made. Industry wags were already referring to it as "Kevin's Gate" and "Fishtar" before post-production was even completed. Further complications arose when director Reynolds ended up quitting the film over creative differences with Costner just three months before the scheduled July 28 release date - reportedly, neither Costner nor MCA deemed the director's cut worthy of test screening as their deadline loomed. Although "Waterworld" was hardly the disaster predicted by industry insiders - it earned a few respectable reviews and eventually broke even - the film's disappointing returns and bad press were a smear on Costner's once-pristine track record.

Also putting a chink in Costner's armor were rumors of affairs with various women, causing his long-time devoted wife and mother to the couple's two daughters, Cindy Silva, to file for a divorce which was finalized in late 1994. Something about the specifics of their split - her being his college sweetheart, sticking with him through his struggles to reach fame, bearing his children - resonated negatively with Costner's female fans in light of the rumored affairs, leaving them seemingly cold overnight. The divorce was so scandalous at the time, it made the cover of People magazine. The couple would later make amends as friends, but at the time, the split was acrimonious and - along w/ the bad publicity surrounding his less-than-successful vanity project, "Waterworld" - did much to tarnish his image as Hollywood's favorite go-to leading man.

Costner made a return to the slyly sexy rogues in Ron Shelton's golf-themed comedy, "Tin Cup" (1996), but the costly film just barely broke even. An even bigger disappointment was his second directorial effort, the three-hour would-be epic, "The Postman" (1997). Set in a post-apocalyptic future, the film was hurt by a misleading trailer and negative reviews; eventually becoming one of the highest-profile failures of 1997. The next several years saw Costner taking on a variety of roles, none of which served to give his career the boost that was needed after his damaging flops, including the mismatched romance, "Message in a Bottle" (1999) and yet another baseball film, "For the Love of the Game" (1999).

Costner received a reprieve from critics when his passion project detailing the Cuban Missile Crisis, "Thirteen Days" (2000), premiered to rave reviews - particularly for the actors uncannily playing the Kennedys - Steven Culp (RFK) and Bruce Greenwood (JFK). Unfortunately, Costner - playing the brothers' political confidante, Kenny O'Donnell - did not fare as well, after opting to use a painfully hyperbolized "Bah-ston" accent. Regardless of that one misstep, after receiving some of the best reviews he had in years for shepherding through the Kevin Donaldson-helmed political thriller, Costner unfortunately followed up "13 Days" with the ill-advised action-comedy, "3000 Miles to Graceland" (2001) and forgettable thriller, "Dragonfly" (2002).

Undaunted, Costner reached into his own pockets to co-finance his next movie, "Open Range" (2003), which he also directed. In it, Costner played the leader of a trio of free-range cattle drivers who run afoul of a hard-as-nails frontier sheriff. Though "Open Range" celebrated many of the traditions of classic western films, the movie polarized critics. Many praised the film's respectful and deliberate pace, the old school iconography, and the climactic gunfight; others believed Costner's characteristic languid pace and adherence to tradition derailed the finer moments.

Costner's subsequent turn as yet another baseball player - this time of the paunchy, retired variety - in the dramedy, "The Upside of Anger" (2005), earned the actor some of his best acting notices in years. Costner next teamed with director Andrew Davis for the action drama, "The Guardian" - a shallow imitation of director Taylor Hackford's far superior "An Officer and a Gentleman" (1982). While "The Guardian" awaited release, Costner was seen in "Rumor Has It," Rob Reiner's poor stab at remaking "The Graduate" (1967), and made yet another bid for a big-screen comeback, as the title character in the psychological thriller, "Mr. Brooks" A much better fit than the older man-romancing- Jennifer Aniston roles, Costner played against type as a possible serial killer who shares some sizzling screen time with William Hurt, a fellow Oscar winner and alum from "The Big Chill." Although critics were less than enthused about the film, Costner received mostly glowing notices for his take on serial killer with a conscience.

View the full website biography of Kevin Costner.