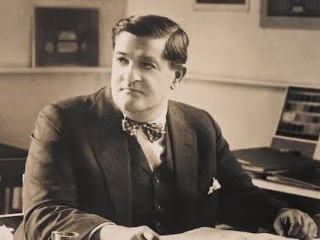 Joseph Urban
Date of birth : 1872-05-26
Date of death : 1933-07-10
Birthplace : Vienna, Austria
Nationality : Austrian
Category : Arhitecture and Engineering
Last modified : 2012-01-19
Joseph Urban (May 26, 1872 – July 10, 1933) Born in Vienna, Austria, died in New York City, trained as an architect, known also for his theatrical design and his early illustrations of children's books.

Urban's early work with illustrated books arose from his collaboration with his brother-in-law, Heinrich Lefler (1863–1919) and the pair contributed to what are considered seminal works in children's illustrated books, including:
-Grimm's Marchen (1905);
-Kling-Klang Gloria (1907);
-Andersen Kalender (1911);
-Marienkind (1914).

Urban immigrated to the United States in 1912 to become the art director of the Boston Opera Company. Two years later he moved to New York where he designed productions for the Ziegfeld Follies and the Metropolitan Opera. William Randolph Hearst was an important client and supporter. Most of Urban's architectural work in the United States has been demolished, with the exceptions of Mar-A-Lago in Palm Beach, Florida and The New School and the base of The Hearst Tower in New York City. The color gel Urban Blue (Roscolux #81) is named for him.
View the full website biography of Joseph Urban.