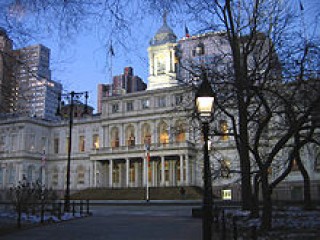 John McComb Jr.
Date of birth : -
Date of death : -
Birthplace : New York City, U.S.
Nationality : American
Category : Arhitecture and Engineering
Last modified : 2012-01-24
John McComb, Jr. (1763 in New York City, New York – 1853 in New York City, New York) was an American architect who designed many landmarks in the 18th and 19th centuries.

McComb's father John McComb, Sr. was an architect who designed several Manhattan churches which have since been torn down.

Structures:
-Old Cape Henry Light (1792), first lighthouse totally authorized by the federal government.
-Montauk Point Lighthouse (1796)
-Station Eatons Neck Lighthouse (1798)
-Gracie Mansion (1799)
-Hamilton Grange (1802)
-New York City Hall (1803)
-St. John's Chapel (New York City) (1803, demolished 1918)
-Old Queens building at Rutgers University (1808)
-Castle Clinton (1808)
-Quarters A, Brooklyn Navy Yard
-Alexander Hall, Princeton Theological Seminary (1815)
View the full website biography of John McComb Jr..