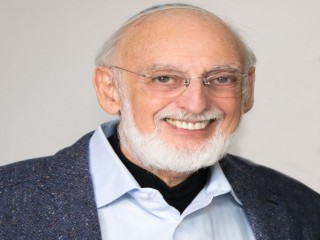 John Gottman
Date of birth : 1942-04-26
Date of death : -
Birthplace : Dominican Republic
Nationality : American
Category : Famous Figures
Last modified : 2022-02-17
John Mordechai Gottman was born in 1942 in the Dominican Republic to Orthodox Jewish parents. Gottman attended Lubavitch Yeshiva Elementary in Brooklyn, New York. He has a PhD in psychology from the University of Wisconsin in Madison.

John Gottman, an American psychologist, professor emeritus of psychology at the University of Washington, who has worked over four decades on divorce prediction and marital stability, is well known for his work on marital stability and relationship analysis through scientific direct observations, many of which were published in peer-reviewed literature. The lessons derived from this work represent a partial basis for the relationship counseling movement that aims to improve relationship functioning and the avoidance of those behaviors shown by Gottman and other researchers to harm human relationships.


Gottman has published over 190 papers, and is the author or co-author of 40 books, so added below a list of most notable woks:

1994: Why Marriages Succeed or Fail: What You Can Learn from the Breakthrough Research to Make Your Marriage Last
1997: The Heart of Parenting: How to Raise an Emotionally Intelligent Child
1999: The Marriage Clinic
1999: The Seven Principles for Making Marriage Work. New York: Three Rivers Press
2001: The Relationship Cure: A Five-Step Guide for Building Better Connections with Family, Friends, and Lovers
2202: The Mathematics of Marriage: Dynamic Nonlinear Models
2004: What Am I Feeling?
2006: Ten Lessons to Transform Your Marriage: America's Love Lab Experts Share Their Strategies for Strengthening Your Relationship
2008: And Baby Makes Three: The Six-Step Plan for Preserving Marital Intimacy and Rekindling Romance After Baby Arrives
2011: The Science of Trust: Emotional Attunement for Couples
2012: What Makes Love Last
2012: What Makes Love Last?: How to Build Trust and Avoid Betrayal
2015: 10 Principles for Doing Effective Couples Therapy
2016: The Man's Guide to Women
2018: The Science of Couples and Family Therapy: Behind the Scenes at the "Love Lab"
2019: Eight Dates: to keep your relationship happy, thriving and lasting.

View the full website biography of John Gottman.