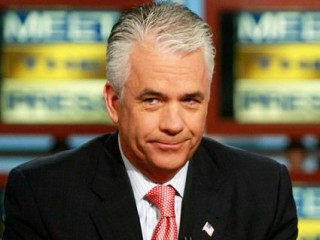 John Ensign
Date of birth : 1958-03-25
Date of death : -
Birthplace : Roseville, California
Nationality : American
Category : Politics
Last modified : 2012-06-26
John Ensign is an American politician, member of the Republican Party, which also is a former US Senator from Nevada, serving from January 2001 until he resigned amid an investigation of an ethics violation in May 2011. Senator John Ensign has served the people of Nevada from his days as a veterinarian, small business owner and U.S. congressman to his present role as the 24th U.S. senator from Nevada.

Ensign was raised in northern Nevada and moved to southern Nevada where he graduated from Clark High School. He attended UNLV and earned a bachelor's degree from Oregon State University. He received his Doctor of Veterinary Medicine degree from Colorado State University in 1985. Ensign immediately began practicing veterinary medicine and opened the first 24-hour animal hospital in Las Vegas.

Throughout his career Ensign has fought for smaller, more effective government, lower taxes, a strong national defense and aggressive approach to combating terrorists, increased parental control in education choices, and quality health care for Nevada's seniors and veterans.

Ensign was first elected to the U.S. Senate in 2000 and serves on the following committees: Budget; Commerce, Science and Transportation; Finance; and Rules & Administration. After his reelection in 2006, Ensign was selected by his Senate Republican colleagues to be chairman of the National Republican Senatorial Committee, a select leadership position offering Nevada a seat at the table. Ensign is ranking member of the Commerce Subcommittee on Technology, Innovation and Competitiveness. As a previous High Tech Task Force Chairman, Ensign plays a leading role in shaping telecommunications and technology policy on Capitol Hill.

During his past service on the Veterans Affairs Committee, Ensign led the fight to build a veterans hospital in southern Nevada to provide quality health care for the brave men and women who proudly served this nation. Construction is expected to be completed in 2011.

Quick facts:

Education: graduated E.W. Clark High School, (1976); attended University of Nevada, Las Vegas (1979);
B.S., Oregon State University, Corvallis (1981); D.V.M. Colorado State University, Fort Collins
(1985)
Family: married to Darlene Sciaretta; three children: Trevor, Siena, and Michael
Profession: veterinarian, U.S. Congressman, U.S. Senator
1987-1994: owner, West Flamingo Animal Hospital, Las Vegas
1994-2001: owner, South Shores Animal Hospital, Las Vegas
1995-1999: served as a member of the U.S. House of Representatives, 1st District
Nov. 7, 2000 elected to U. S. Senate for 107th Congress
Nov. 7, 2006 re-elected to U. S. Senate for 110th Congress


On June 16, 2009, then Nevada Senator John Ensign abruptly admitted to having an affair with a former campaign staffer, Cindy Hampton, from December 2007 to August 2008. The Las Vegas Sun reported on June 19 that Hampton's husband Doug — who was, incidentally, a former administrative aide in Ensign's Senate office — had sent a letter to Fox News five days before Ensign's press conference asking for help in laying bare the Senator's "heinous conduct."

"Senator Ensign's conduct and relentless pursuit of my wife led to our dismissal in April of 2008," Hampton allegedly wrote. "The actions of Senator Ensign have ruined our lives and careers and left my family in shambles." Fox denied the report, and Ensign's camp said the Senator had come clean because the Hamptons were trying to extort money from him. Either way, the fallout continued: Citizens for Responsibility in Ethics in Washington filed a complaint against the Senator on June 24, alleging that Ensign's actions had violated the Senate's ethics rules and calling for an investigation into the affair.

View the full website biography of John Ensign.